Many people love the simple puff puff recipe, but some add milk and eggs to switch things up a bit. But does it make any difference? Does it just make it milky or maybe fluffier?
We are not talking about puff puff or buns with boiled eggs at the center, often called "egg rolls" or "egg buns." I couldn't believe the latter the first time I heard it, but yes, it exists; it is a synonym for the former!
This is about adding eggs and milk to the recipe for puff puff. So, aside from the regular flour, yeast, sugar, salt, and water ingredients, milk and eggs make it to the list.
The puff puff recipe with milk and eggs we will share is worth trying out but before that, let's see the difference it makes.
Can I Add Milk to Puff Puff?
Yes, you can. We tried it with powdered milk, not evaporated milk, and it turned out just as fine. There was not much of a difference in taste. We could probably tell it apart from the regular puff puff because we knew we added milk to the recipe, not because it changed its taste.
One trick to it was to dissolve the milk in the exact quantity of water we would normally use in making our puff puff.
The eggs did make a noticeable difference. The puff puff we got was harder than fluffier. They create a more filling version. You can never have too many puff puffs, but this puff puff recipe with milk and eggs is a game changer.
Read also: Puff Puff Recipe for 1kg Flour
Puff Puff Recipe with Milk and Egg
Puff Puff Recipe with Milk and Egg
Course: Snacks
Cuisine: African
Difficulty: Medium
We tried it with powdered milk, not evaporated milk, and it turned out just as fine. There was not much of a difference in taste.
Ingredients
600g of all-purpose flour

150g of sugar

10g of fast-action yeast

500g of warm water

½ tsp of salt

1 tbsp of milk, powdered

2 eggs
Directions
In a deep bowl, add your flour, salt, fast-action yeast, and sugar and mix thoroughly. The fast-action yeast does not need proofing. You don't need to soak it in water first. Just add it to the flour directly.
Beat your eggs and add them to the dry mixture and use your hands or a whisk to combine. You won't be able to achieve smooth consistency, so do not worry about that.
Dissolve your milk in warm water and add bits to the mixture and combine as you do so. It would be best to attain a consistency that is not too thick or runny. If the water isn't enough, keep adding warm water in bits until you achieve the stated consistency for the batter.
Cover the mixture with a film. If it's not readily available, improvise with a soft nylon bag. Please place it in a warm place and proof it for 45 minutes, 1-hour max.
At the end of the wait time, it should have doubled. The milk and eggs do not affect the yeast's action, so your batter will rise just fine, all things equal. You can deflate it with your palm.
To fry, pour enough oil into your frying pan and heat. Be generous with your vegetable oil because puff puff requires deep frying. Cut a bit of the batter into the hot oil to test if the oil is ready for frying. If it rises to the top immediately, your oil is ready.
Start scooping your batter into the oil. You can use a scoop if you can't use your hands. If you want to learn how to use your palms to scoop the batter into the oil, click here.
Fry until golden, using a fork to turn it around until evenly fried. Scoop them out and repeat the process until all the batter is gone.
Recipe Video
Notes
Note that you might have to adjust the heat as needed, so you don't have a puff puff with a fine crispy finish but a half-cooked interior.
Our Three Most Creative Ideas for An Amazing Puff Puff
Puff puff needs no accessories, but to spice things up, you can do a number of things. Here are our three most creative ideas for an amazing puff puff. Number three is our absolute fave!
Puff Puff with Caramel Dizzle
This requires no special additives. You need to either follow this regular recipe for puff puff or the puff puff recipe with milk and egg above and make your own caramel sauce.
Do not panic. It's really simple. All you need is 1 cup of sugar, ¼ cup of water, 1 tsp of corn syrup, 1 tbsp of unsalted butter, and ½ cup of heavy whipping cream.
Read also: How to Make Puff Puff for Sale
Recipe for Caramel Sauce
Step 1: Put sugar in a small pot and add water. Swirl to mix until there are no dry patches.
Step 2: Add corn syrup and boil. While this is going on, DO NOT STIR.
Step 3: Keep an eye on it until all the sugar is completely dissolved, then reduce the heat to let it simmer gently. It should start browning after a while. Once it's brown enough, remove from heat and add butter. This process requires your attention.
Step 4: Swirl until the butter dissolves in the mixture, then add cream slowly. Keep swirling it and place it on the burner with the heat turned off. It will gradually thicken.
Once your puff puff is ready, allow it to cool for a bit, and drizzle the caramel sauce over it with a spoon.
Red Velvet Puff Puff
When I first heard about this, I wondered, " Why would anyone do that to puff puff?" But you might be shocked at the outcome. I still refuse to call it puff puff after the accessories- cocoa powder and red food coloring, were added to achieve this.
I will share a recipe for this one of these days, and you should try it out.
Puff Puff with Chilli Pepper and Onions
This is the only accessorized puff puff capable of beating the regular puff puff in my books. After proofing, chopped chili pepper and onions are added to the batter just before frying.
You only need half a medium-sized onion and about 4 to 5 chili peppers. The outcome is the definition of deliciousness!
We hope you experience the joy we did by trying this puff puff recipe with milk and egg and our beloved chili pepper puff puff.
Read also: How to Make Puff Puff Round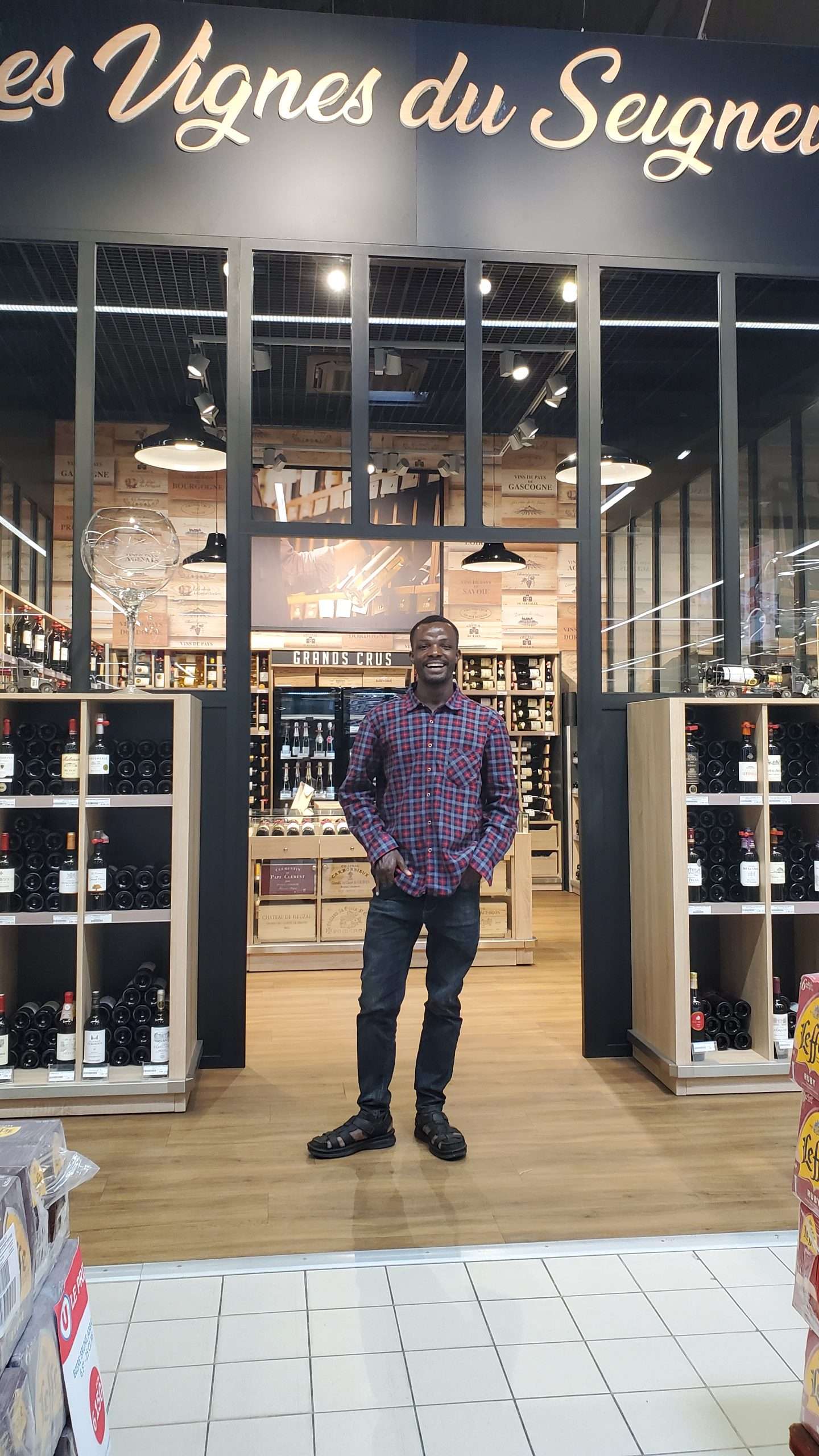 Here you will find recipes for dishes that are both familiar and exotic, all designed to tantalize your taste buds and inspire your inner chef. So whether you're an experienced cook or just starting out, we hope you will find something to excite your palate.