Hello! My name is Luong Tan and I am the founder of Bourbono. I am a cookbook author and am honored to have been appointed by the Vietnamese government as the Ambassador of US cuisine in Vietnam (2015-2016). The world of cooking is a beautiful game in which I have been immersed for as long as I can remember. I adore the process of wholeheartedly creating a delicious dish, savoring it, capturing photos, and writing about the experience. Sometimes I make mistakes and end up with a less-than-perfect dish, but even those moments can be enjoyable (and occasionally frustrating). Together with my team, I share my passion with food at Bourbono – from drink recipes to actionable how-to guides and everything in between.
I am passionate about exploring new places, indulging in delectable meals, and figuring out how to recreate them. For many years, I have been an artist and journalist. Now, by choice or by chance, I find myself as a food blogger who is obsessed with food, beverages, and especially kitchen gadgets. This little corner of Bourbono is where I want to share my love for cooking, my journey of experimenting with recipes, and learning about food with all of you.
One of the most significant realizations I have had through my time in the kitchen is the magical healing and loving power of cooking. Whenever I feel sad, tired, bored, or disoriented, I turn to the kitchen. A batch of crunchy, aromatic pastries is the perfect remedy for easing those negative emotions. Moreover, cooking serves as an excellent way to show care and love to those around us. This understanding has largely come from Bourbono and the heartwarming stories you have shared about precious moments with your spouses and children in the kitchen and the joyous expressions on the faces of fathers and sons after a long day of work or school when greeted by the announcement, "Today we have cake!"
For these reasons, I have striven to maintain Bourbono over the years, hoping that it becomes not only my personal culinary haven but also a source of inspiration for others. My wish is for you to experience the simple yet profound and lasting joys and happiness that I and many other Bourbono readers have cherished over time. So, think of Sweet Days as your own kitchen and feel free to explore and wander within it. 😉
Team Bourbono
Meet the team at Bourbono.
Luong Tan – Founder of Bourbono
Luong Tan, the creative and passionate founder of Bourbono, is a multi-talented individual with a deep love for the culinary arts. An accomplished food blogger, cookbook author, and former Ambassador of US cuisine in Vietnam (2015-2016), Luong has been on a mission to share his appreciation for food with the world.
A natural storyteller, Luong has spent years as an artist and journalist, honing his skills in capturing the essence of food and its impact on people's lives. His unique ability to bring dishes to life through vivid descriptions and beautiful photography has made him a beloved figure in the food blogging community.
His passion for exploring new places, indulging in delicious meals, and recreating them has been the driving force behind Bourbono. Through his blog, Luong shares his culinary adventures and personal journey, inspiring others to experience the simple yet profound joys of cooking and eating. His enthusiasm for food extends beyond taste, as he also has a keen interest in kitchen gadgets that can elevate the cooking experience.
Luong's philosophy is centered around the healing and loving power of cooking. He believes that the kitchen can be a sanctuary for those seeking solace, joy, or a way to express love and care for others. This outlook has resonated with countless readers, who find inspiration and comfort in Luong's stories and recipes.
As the founder of Bourbono, Luong Tan continues to be a source of inspiration, creativity, and genuine warmth for his followers. His unwavering dedication to sharing the joy of food, combined with his artistic sensibilities and keen insights, makes him a true culinary visionary.
Johny – Bartender
Meet Johny, our exceptionally talented bartender at Bourbono. With an unquenchable thirst for knowledge and an innate ability to mix the perfect drink, Johny is the heart and soul of our establishment's bar. In addition to his skillful bartending, he also contributes to the Bourbono blog, sharing his love for all things food-related but with a particular passion for beverages and the art of bartending.
With years of experience under his belt, Johny has honed his craft, mastering the delicate balance of flavors, textures, and presentations that make for an unforgettable cocktail. His creativity knows no bounds, as he continually experiments with new ingredients and techniques to surprise and delight our patrons. From classic cocktails to innovative concoctions, Johny's mixology prowess leaves a lasting impression on anyone who has the pleasure of sampling his creations.
Johny's enthusiasm for drinks extends beyond the bar, as he eagerly shares his expertise and passion through his blog contributions on Bourbono. He takes readers on a spirited journey through the world of mixology, offering insights into the history and lore of classic cocktails, deconstructing the elements of a well-balanced drink, and sharing practical tips and tricks for aspiring bartenders.
In his quest to elevate the art of bartending, Johny has become a respected and influential figure in the beverage community. His approachable demeanor, combined with his encyclopedic knowledge of spirits, mixers, and garnishes, has made him a valuable resource for both novice and experienced cocktail enthusiasts.
Johny's presence at Bourbono is not only a testament to his exceptional bartending skills but also to his dedication to sharing his passion with others. As our in-house mixologist and a key contributor to the blog, Johny has made an indelible mark on our community, inspiring and educating countless individuals on the captivating world of drinks and bartending.
Sarah – Editor-in-chief at Bourbono
Introducing Sarah, the dynamic and dedicated Editor-in-Chief at Bourbono. With a sharp eye for detail and an unwavering commitment to quality, Sarah is the driving force behind our platform's engaging and informative content. Her exceptional editorial skills and passion for food and drink have played a crucial role in shaping Bourbono into the beloved resource it is today.
Sarah's background in journalism and her love for storytelling make her the perfect candidate to lead our talented team of writers, photographers, and contributors. She has a keen understanding of what makes a compelling story and works diligently to ensure that every piece of content published on Bourbono is not only informative but also engaging and visually appealing.
Under Sarah's leadership, Bourbono has grown into a trusted source for food enthusiasts, aspiring chefs, and home cooks alike. Her editorial vision has guided the platform to cover a diverse range of topics, including mouthwatering recipes, culinary techniques, beverage insights, and the latest trends in the food industry. With an inclusive and collaborative approach, Sarah encourages her team to explore new ideas and share their unique perspectives on the culinary world.
Sarah's dedication to maintaining the highest standards of journalistic integrity is evident in every aspect of Bourbono. She is committed to providing our audience with well-researched, accurate, and timely information, while also fostering an environment where creativity and innovation can flourish. This balance of meticulousness and imagination has made Bourbono a must-read destination for food lovers everywhere.
As the Editor-in-Chief at Bourbono, Sarah's passion for food, drink, and storytelling has been instrumental in the platform's success. Her tireless work ethic, editorial expertise, and visionary leadership have set the stage for Bourbono's continued growth, inspiring countless readers to explore and deepen their love for the culinary arts.
Marry – Editor at Bourbono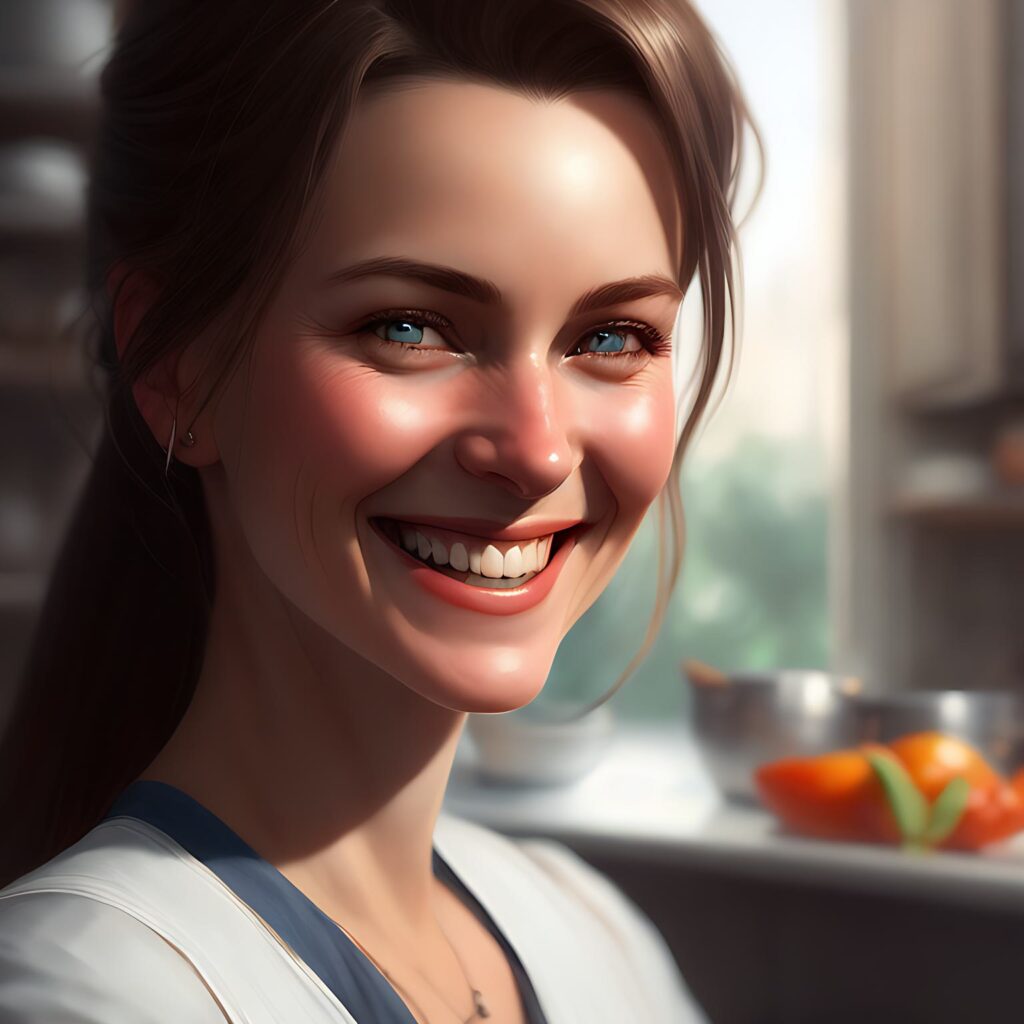 Meet Marry, a talented and insightful editor at Bourbono, whose passion for food cultures fuels her dedication to sharing the diverse flavors of the world. With an insatiable curiosity and a keen sense of exploration, Marry immerses herself in the unique stories and traditions that shape various culinary landscapes, bringing them to life for our readers through her engaging and informative content.
Marry's background in anthropology and her extensive travels have endowed her with an unparalleled understanding of the intricate connections between food, culture, and history. Her appreciation for the diverse culinary traditions that define various regions around the world is evident in her work, as she masterfully weaves together vivid descriptions, compelling narratives, and fascinating insights to create a rich tapestry of global cuisine.
As an editor at Bourbono, Marry is instrumental in shaping our platform's focus on food cultures. She works closely with our team of writers and contributors to ensure that our content reflects the wide array of culinary perspectives and experiences that make the world of food so fascinating. Whether it's delving into the origins of a classic dish, exploring the unique ingredients that define a region, or highlighting the innovative techniques of a contemporary chef, Marry's editorial guidance adds depth and authenticity to our stories.
Marry's passion for food cultures extends beyond her work at Bourbono. She is an active participant in local food events and is constantly seeking out new culinary experiences, eager to learn and share her discoveries with our audience. This drive to explore and understand the world through food has made Marry a valuable member of the Bourbono team and an inspiration to our readers.
As an editor at Bourbono, Marry's enthusiasm for food cultures and her commitment to sharing the diverse stories and flavors of the world have had a significant impact on our platform. Her expertise, creativity, and genuine love for food have enriched our content and captivated the hearts and minds of readers who share her passion for discovering the fascinating world of food cultures.