Looking for the best potatoes for clam chowder can be more stressful than making clam chowder, especially if you are not a potato guru. At least, if you knew a thing or two about potatoes, you could easily recognize the best potatoes to use for clam chowder.
We understand that there's so much to choose from and very little information on which to choose from.
We are here to save you from endlessly scrolling through many review pages to end up with contradicting information.
Here's our easy-to-understand short read that makes choosing the best potatoes for your clam chowder easier.
The Best Potatoes for Clam Chowder
Potatoes, the main ingredient in clam chowder, are often used as a thickener for clam chowder. Potatoes give clam chowder the needed thickness and premium consistency familiar to clam chowder. They are the excellent organic thickener your clam chowder cannot do without.
If you are making a bowl of clam chowder for your next meal, here is a short list of the best potatoes for clam chowder:
Russet Potatoes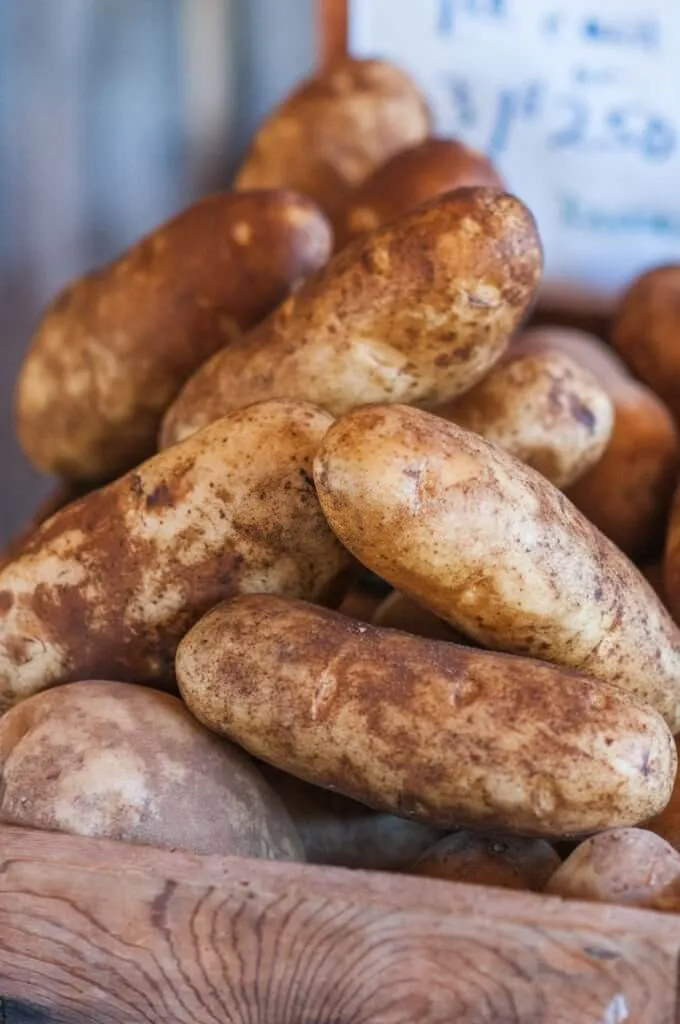 Also known as Idaho potatoes, russet potatoes are one of the most popular potatoes. Russet potatoes have a mild flavor and fluffy texture, making them a common choice for mashed and baked potatoes, and when fried, they make the crispiest French fries.
Russet potatoes are our top recommended for clam chowder because they have an arid flesh. The dry flesh helps russet potatoes do a better job at thickening than other potatoes because they contain less water.
Russet potatoes are usually in season from mid-August until the end of September. Nevertheless, you can find russet potatoes anytime at your local grocery store or online stores like Instacart.
Red Potatoes
Red potatoes get their name from their thin red skin. They are also known for their slightly oblong or, sometimes, rounded shape.
Red potatoes' mildly sweet flavor and creamy texture place them second on our list of best potatoes for clam chowder.
Red potatoes can be baked or mashed, but often they are used to add a vibrant red tone to side dishes like salads, stews, and soups.
Red potatoes are often in season around late summer through early fall.
If you are a potato guru, our third-best potato for clam chowder might not shock you.
Yukon Gold
Yukon Gold potatoes are easily one of the widely known and best-selling potatoes in the US market today.
Yukon Gold potatoes have a natural buttery flavor, making them one of the best potatoes for clam chowder. With its fluffy texture, Yukon Gold is the ideal potato for just about any dish that calls for potatoes. They can be baked, sautéed, roasted, mashed, or boiled.
Yukon Gold potatoes are mainly in season during summer and fall but are often available for purchase all year round, and you'll often find them where you buy fresh vegetables or at a grocery store.
Yellow Finn Potatoes
Yellow Finn potatoes are often described as having dark yellow and pasty flesh with a flat oval or pear shape and deep yellow skin.
Yellow Finn potatoes are sweeter than Yukon Gold and are followed with a rich, creamy, buttery flavor that adds a slightly sweet, creamy feel to clam chowder. Yellow Finn potatoes can be fried, boiled, mashed, or baked and can be used in potato salads.
Yellow Finn potatoes are generally available from mid-August until mid-April.
Read also: Yellow Potatoes Vs Yukon Gold – Top Differences
When shopping for potatoes physically, follow these tips:
Weigh the potatoes with your hands and only choose heavier ones
Avoid potatoes with many holes; only choose potatoes with smooth and blemish-free skin
Avoid potatoes that look shriveled or that have wrinkles
If the potatoes have a rotten odor, avoid them, as they may have gone bad
Avoid potatoes that have developed a green color; they may have toxins or a bitter taste
Dark spots and blemishes on potatoes may indicate spoilage
Mold growth on potatoes might also be an indicator that the potatoes are bad
If you notice that their exteriors are soft rather than firm, don't buy them; they are likely spoilt
Read also: Do Potatoes Have Genders?
Our Best Clam Chowder Recipe
This clam chowder recipe is especially delicious in a way that makes you want more, even when you are full. The highlight of this recipe for us is the douse of wine that gives the dish a bright floral note.
Course: Appetizers
Cuisine: English
Difficulty: Medium
The highlight of this recipe for us is the douse of wine that gives the dish a bright floral note.

Ingredients
24 quahog clams (rinsed)

¼ pound of diced slab bacon or salt pork

3 big Yukon Gold potatoes, cubed

3 sprigs of thyme

½ cup of dry white wine

1 tablespoon of unsalted butter

1 bay leaf

2 cups of cream

¼ cup of chopped parsley

2 leeks (tops removed, halved, and cleaned, then sliced into half-moon)

Freshly ground black pepper
Directions
Place the clams in a large oven, pour four cups of water, and place over medium to high heat. Cover the clams and cook until the clams open (approximately 10 to 15 minutes). Do away with clams that refuse to open after 20 minutes.
Drain the clam broth with a sieve lined with cheesecloth and set it aside. Take out the clams from the shells and put them aside too.
Rinse the pot and place it back on the stove. Introduce butter to the pot, and set the heat to medium-low. Next, follow with the slab bacon or salt pork. Allow it to cook while stirring periodically until the fat has melted and the pork begins to brown. Use a slotted spoon to separate the pork from the fat, and set both aside.
Stir the leeks into the fat, and allow them to cook while stirring repeatedly. Do this until they are tender.
Stir in the potatoes and wine, and continue cooking. Do this until the wine has completely evaporated and the potatoes become soft. Next, pour the clam broth (add enough to cover the potatoes). Follow with the thyme and bay leaf.
Cover the pot but not completely, and allow to simmer until the potatoes soften.
Chop the clams into the size of the diced bacon.
When the potatoes are softened, pour the cream and stir in the chopped clams and leftover bacon. Add black pepper. Allow this to simmer, and remove it from the heat. Take out the thyme and the bay leaf, and trash them.
The chowder should sit for a while to get a rounded flavor. Before serving, repeat it to a simmer. Add chopped parsley for your garnish and serve with oyster crackers or your preferred side dish (see above).
Recipe Video
What is Chowder?
Chowder is a soup or stew made with vegetables or seafood. Chowder often contains cream, onions, tomatoes, and potatoes and has a thick and chunky texture.
England and France are often credited as the originators of this delicious dish. It is often said that French and English immigrants brought chowder to North America over three centuries ago.
Now, chowder is recognized widely around the US as a delicious and easy-to-prepare dish. Some popular variations of chowder include seafood chowder, clam chowder, and Irish fish chowder.
Are Russet Potatoes Good for Chowder?
Russet potatoes are one of the best for clam chowder because they have dry flesh that lets them absorb water better and thicken chowder excellently.
Russet potatoes have a waxy and fluffy feel that adds positively to the texture profile of chowder; they don't break down or disintegrate when cooked in chowder.
Russet potatoes' mild flavor allows them to take in chowder flavors without being overpowering.
Read also: How to cook frozen diced potatoes in the oven – Useful cooking tips
What Goes Well with Clam Chowder?
Clam chowder is a versatile dish that can be paired with many foods, from spicy to creamy and savory.
Here's our list of 20 dishes that go well with clam chowder:
Oven-fried zucchini
Sourdough bread
Jalapeno cheddar skillet cornbread
cheese sandwich
Grilled cheese
Avocado and lime shrimp salad
Citrus peanut slaw
Avocado and corn salad
Oyster crackers
Cornbread
Smoked salmon bagel
Clam chowder potato cakes
Sesame cucumber salad
Cornmeal pancakes
Biscuit muffins
Vegan apple arugula salad
Baked cheese quesadillas
French fries
Bacon and parmesan pasta salad
How Do I Make Potato Chowder?
As easy as it is to make chowder, things can go wrong fast, and we don't want that for you. Here's our step-by-step potato chowder recipe to make things easier:
Prep time: 20 minutes
Cooking time: 30 minutes
Total time: 50 minutes
Servings: 8 servings
Ingredients
2 cups of potatoes (peeled and diced)
½ cup of diced carrots
¼ cup of butter
½ cup of celery (diced)
¼ cup of onion (chopped)
2 (15-ounce) cans of whole kernel corn, drained
¼ cup of all-purpose flour
1 teaspoon of salt
2 cups of milk
Preparation
Add potatoes, carrots, onions, celery, and salt in a large pot. Add some water (ensure it covers the ingredients) and boil. Afterward, reduce the heat and allow them to simmer for about 20 minutes.
Mix butter, milk, and flour in a saucepan over medium heat. Stir the mix until it is smooth and thick.
Add the mixture to the pot of boiled vegetables in step 1. Follow with corn and cheese, and stir until the cheese is completely melted. Serve and enjoy!
Frequently Asked Questions (FAQs)
How Long Does It Take Potatoes to Cook in Chowder?
Under medium to low heat, it can take up to 20 minutes for potatoes to cook in chowder.
How Long Does Chowder Take to Cook?
It takes anything from 30 minutes to 3 hours to cook chowder completely.
Chowder cooking time largely depends on the recipe and ingredients you are using. However, a standard recipe often gives you an almost accurate cooking time, so you know how long you will make the dish.
How Long Is Potato Chowder Good for?
Potato chowder can last for up to two hours at room temperature.
If the potato chowder is kept in an airtight container in the fridge, it can stay for up to 3 or 4 days before it begins to spoil.
In the freezer, potato chowder in an airtight container can be safely stored for up to 4 or 6 months before losing its quality.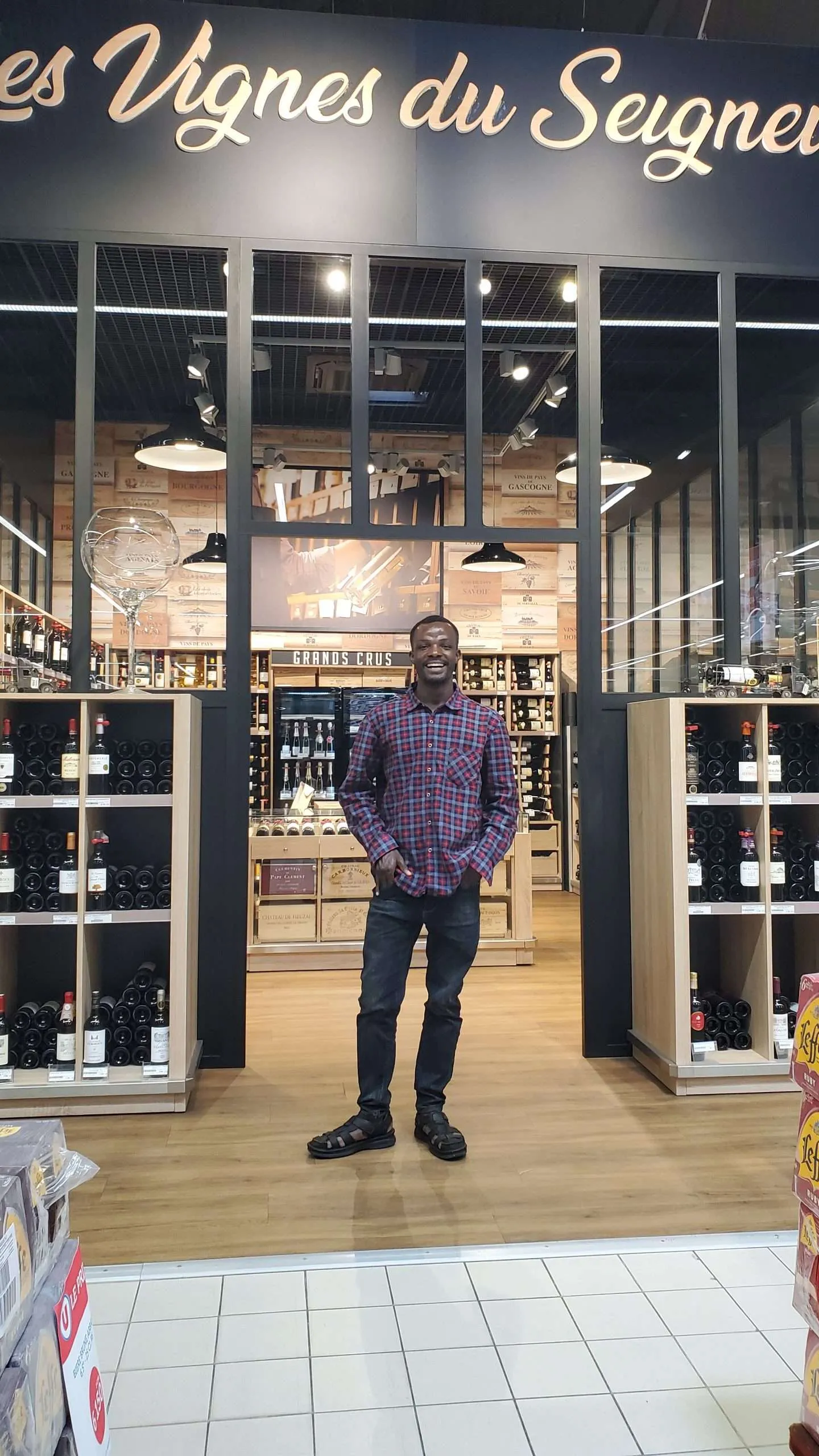 Here you will find recipes for dishes that are both familiar and exotic, all designed to tantalize your taste buds and inspire your inner chef. So whether you're an experienced cook or just starting out, we hope you will find something to excite your palate.