14 year old birthday cakes don't have to be something big and fancy, they can easily take inspiration from everyday life objects. If you're stuck on ideas for your teen's birthday cake, why not check out the most creative and coolest cake decoration styles below? You are sure to find the perfect design to surprise the birthday star and every partygoer!
The ideas for 14 year old birthday cakes
If the birthday star is a teenage boy, then you can get some inspiration from common boys' hobbies, like sports, games, racing cars, bodybuilding, video games, superheroes, technology-based products…
With regard to birthday cake ideas for 14-year-old girls, anything cute can easily put a smile to their faces. But as they will officially become teenagers, there are some birthday cake themes that will be considered "too childish", such as princesses, dolls, animals, Disney cartoons related… Instead, you can think of "more mature" cake ideas, like makeup kits, iPhones, handbags, shoes, social networks…
But of course, you also need to pay close attention to your kid's likes and dislikes. If running out of ideas, just simply ask your boy or girl what they like for an exact answer.
You may find interesting: 4 easy steps to make Bud Light Cake
5 creative 14 year old birthday cakes for boys and girls
"Get up sleepy head" birthday cake idea
Birthday cake ideas for teenagers are not that difficult to come up with, take this "Get up sleepy head" design as an example. This is a typical teenager's messy bedroom with clothes, food, magazines… all over the place! As complicated to make as this cake may seem, it's actually quite easy to pull off because most of the cake's components are made out of fondant. But be careful when you dye fondant and remember to use the paste or gel form of colors instead of liquid forms.
Beach inspired cake for birthday party
Beach theme cake is always amongst the most favorite 14 year old birthday cakes. If the birthday boy or girl is a sea lover and practices surfing, then you can't go wrong with this beach-inspired cake design. It's unique, colorful and most important of all: it's a time-saving option, as you can easily manage to buy the edible surfboards and other cake decorations in a pastry store.
Birthday cake for "Slightly obsessed" video gamers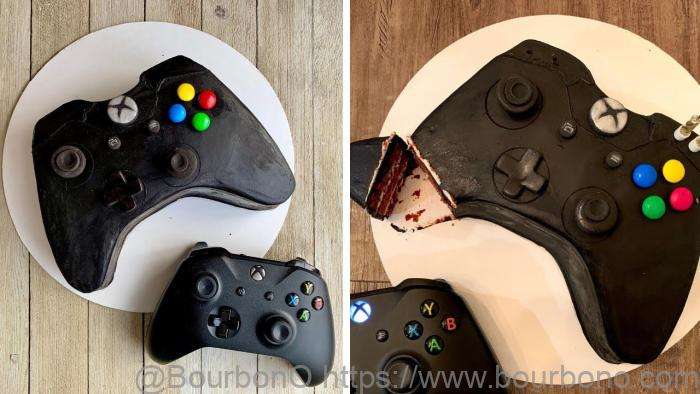 It's not surprising that almost every teenage boy loves gaming. So why not indulge your boy's passion for video games a little bit by making this game controller birthday cake.
To start off, just simply bake a basic rectangular vanilla cake, frost the middle and stack layers. Then make a game controller template out of paper, place the paper template on top of the cake and cut out the shape. Don't forget to keep the paper steady with some skewers. As you can see from the picture above, the buttons are made out of modeling chocolate and some M&M chocolate candies.
"It's a girly thing" birthday cake
If you're looking for 14 year old birthday cakes to please your teenage girl, then this cake decoration idea will undoubtedly make her over the moon. "It's a girly thing" theme features the birthday girl's favorite makeup kit: from lipstick and eyeshadow to foundation and blush. This is a cake design that will make her birthday one of the most memorable days of her life.
Read more: Del Frisco's Lemon Cake: Recipes, Dishes and Ideas for Your Next Party
"Donut grow up" birthday cake
Parents may seem happy when they see their kids enter a new phase of life, but deep down inside, they don't really want their babies to grow up. This cake idea definitely speaks from the heart with the "Donut grow up" message, but adding a playful twist that brings a smile on your birthday girl's face.
To make this cake, you can start with a basic vanilla round cake. Stack 2 to 3 layers then crumb coat the top and side. Spread more frosting all over the cake and finish with a touch of heart sprinkles. For the decorations, you can buy a ready-made topper at any cake store. Place some donuts to the side of the cake and there you have it, a cute and eye-catching birthday cake that'll surely be the centre of attention.
Simple recipe for 14 year old birthday cakes
Ingredients
For the cake:
Whole buttermilk

Kosher salt

Baking powder

All-purpose flour

Vanilla extract

Large eggs

Softened unsalted butter

Granulated sugar
For the frosting:
Rainbow candy sprinkles

Kosher salt

Vanilla extract

Powdered sugar

Softened unsalted butter
Instructions
Step 1: Preheat the oven to 350-degrees F. Cover 2 cake pans with grease and flour.
Step 2: Use an electric mixer to beat together butter and sugar (medium speed) to obtain a fluffy and light texture. Add to the mixture 1 egg at a time then beat until combined after each addition. Finally beat in the vanilla extract.
Step 3: Whisk together baking powder, flour and salt. Alternately add flour and some buttermilk. Begin and end with flour mixture. Beat till all the ingredients are combined (at low speed). Divide the batter between 2 cake pans evenly.
Step 4: Bake the batter for 25 – 30 minutes in a preheated oven. Insert a wooden pick in the center to see if it comes out with moist crumbs. Cool and chill the cake layers.
Step 5: For the frosting, beat butter until fluffy (on medium speed). Add some powdered sugar and beat until smooth (on low speed). Beat in salt and vanilla. Gradually add some cream and beat for about 30 seconds.
Step 6: Spread frosting and stack the cake layers. Decorate it with some candy sprinkles.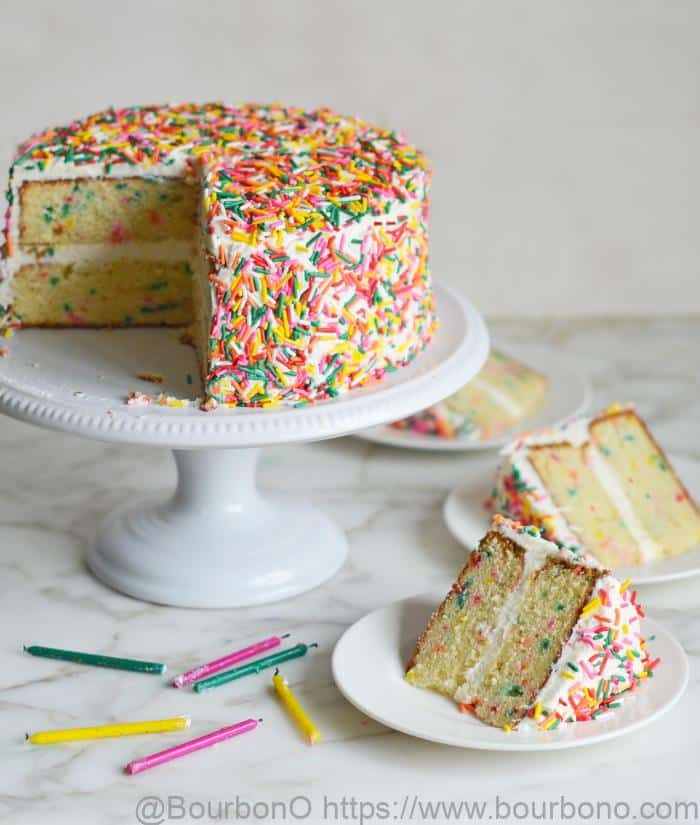 Making 14 year old birthday cakes isn't so hard, you just need to let your imagination run freely! Don't forget to check out Bourbon O's website for more cake ideas and recipes!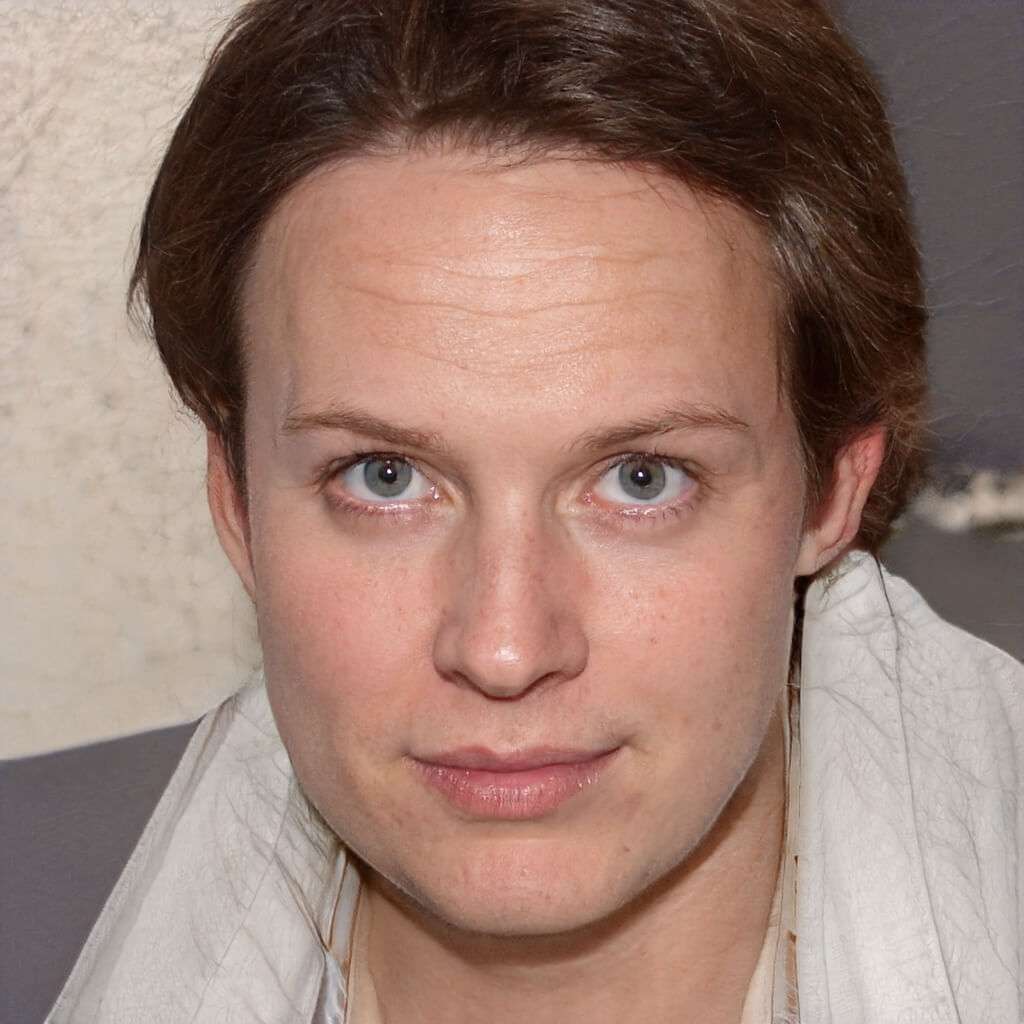 Hi, We are Bourbon O, a food blogger, cookbook author. I love eating lots of delicious food and figuring out how to make them.I have been an artist and journalist for many years. I am a food blogger who is crazy about food, drink and specially kitchen gadgets.