Bud Light Cake is a trending cake that you have definitely seen or heard about. The cake features a Budweiser beer can on top and it looks quite phenomenal. So you might think how to pull it off without the can damaging the cake? The instructions below will show you the easiest way to make this kind of cake.
Preparation for Bud Light Cake
To get started, here are some of the things you'll need:
Turntable

Cake board

Offset spatula

Serrated knife

Spoon or squeeze bottle

Edible food colors (blue and grey)

Baked through cake

Whipped cream, chocolate and heavy cream
How to make a Bud Light Cake
Step 1: Stack cake layers and crumb coat the cake
Use a serrated knife to cut the cake in different layers, depending on the thickness of your cake. Remove the top layer(s) using a cake board. Then scoop 1 of frosting onto the lowest cake layer. Spread the frosting evenly and smoothly across the layer.
Carefully lift another layer with the help of the cake board. Then place it on the layer already frosted. Repeat the above steps to stack the remaining layers. When all layers are on top of one another, use the offset spatula to crumb coat the cake.
Once all is done, put the cake in the freezer to harden the icing.
Related article: Chocolate Cake with Hazelnuts: a Delicious Treat for Any Occasions
Step 2: Add the second layer of frosting and ganache drips
Use the spatula to add another layer of frosting over the sides and top of the cake. Refrigerate the frosted cake once again.
To make the ganache, first you need to boil the heavy cream. Then pour it over the chocolate till it softens. Stir the ganache until it's all smooth, add a drop of blue edible color and let it cool. Here comes the challenging part: adding the drips onto the frosted cake.
There are two most popular ways which allow you to add drips to the cake. You can use a squeeze bottle or a spoon. But of course, feel free to use whatever method you feel comfortable with.
If you go with the spoon method, take a teaspoon of ganache. Then pour it over the edge of the chilled cake. Remember to take the right amount and pour it carefully. Each time you want to add more ganache, don't forget to scrape the spoon against the bowl.
The squeeze bottle method is a lot cleaner and easier. Simply pour the ganache into the bottle and squeeze!
After adding the ganache drips, cover the top of the cover with leftover ganache using the offset spatula.
Step 3: Add empty Budweiser can and favorite chocolates
The decorating part is everyone's favorite when it comes to baking a cake. As easy as this step may look, you also need to pay close attention to what you do.
For the empty can, don't forget to wrap the bottom with tin foil to make the can stay firm. Furthermore this will keep the can from damaging the cake's frosting. Then decorate the cake with your favorite chocolate bars and some Oreos. Let your creativity flow and come up with any decoration styles you want.
More cake recipe: Black and Gold Drip Cakes: Desserts for Elegant Occasions
Step 4: Add some finishing touches
Don't forget to add some finishing touches to the cake. It can be anything: candies, sugar pearls, edible dust, fondant texts… They will definitely make great highlights for the cake. Once everything is complete, you'll get a Bud Light Cake just like you want it to be.
Other decoration ideas for the Bud Light Cake
You want to make a Bud Light inspired cake that is really eye-catching and phenomenal but runs out of ideas? Check out some of the decoration suggestions below! They will make great ideas and help you think outside of the box when it comes to decorating a beer cake theme.
If you're not a professional or experienced baker, a sheet cake is something that you should try out first. It's the easiest type of cake to pull off as there are a lot of ways to decorate. As you can see from the picture above. You don't have to make ganache drips or add Bud Light can. Just simply write a Bud Light text and add some curvy lines to represent the design of the Budweiser can.
Forget about adding a real Bud Light can onto the cake for decoration. You can also turn the cake into a Budweiser can itself. This is not only a brilliant idea but also quite easy to make. If you're not good at whipped cream writing, try to create the letters out of fondant.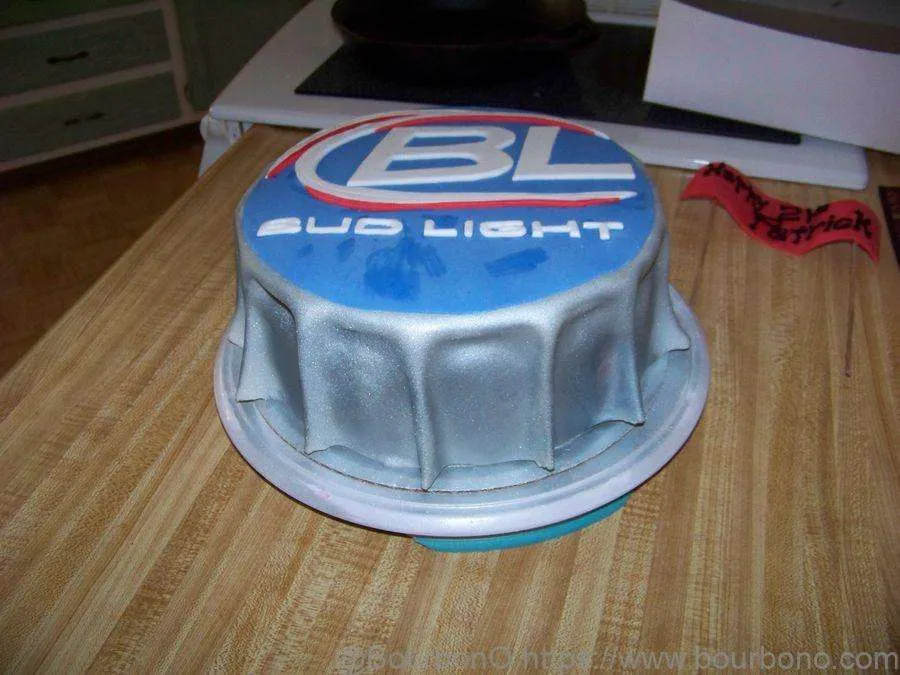 As difficult as it may seem, this Bud Light bottle cap-inspired cake is actually something you can pull off all by yourself. To make the cake look like a bottle cap, use fondant to cover the cake. Don't forget to add grey color to the fondant to make it more lifelike.
Another decoration style for you to take into consideration is to top the cake with Bud Light bottles instead of cans. This idea is lifelike and full of fun, as the ice is made out of wobbly jellies. You can make the bottle opener out of cake or cookies and cover it with frosting. The text as always can be made out of fondant or whipped cream, your choice.
Hope this article of Bourbon O will give you some ideas on how to make a Bud Light Cake. It's no doubt one of the most favorite beer cake themes among beer lovers worldwide. Apart from the design above, you can decorate the cake in a whole lot of different ways, either with small Bud Light bottles or cans. You can also incorporate any colors you like to add personality to your cake.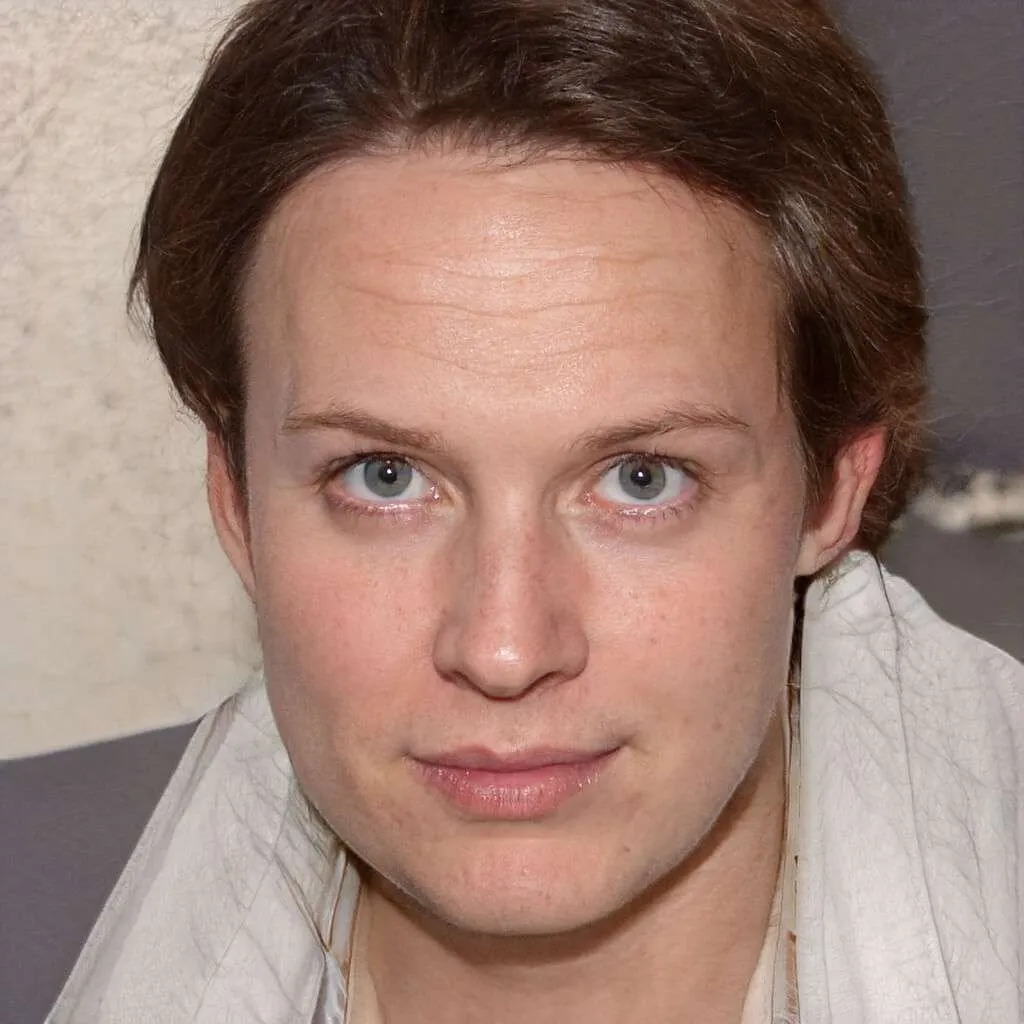 Hi, We are Bourbon O, a food blogger, cookbook author. I love eating lots of delicious food and figuring out how to make them.I have been an artist and journalist for many years. I am a food blogger who is crazy about food, drink and specially kitchen gadgets.