More and more fast food chains, cafes, and restaurants are popping out of nowhere these days. At one time or another in the 90s, there had also been millions of eating places around the world. Within their menus, we could easily spot some definite all-time classics. Without further ado though, let's check 'em out. 
Howard Johnson's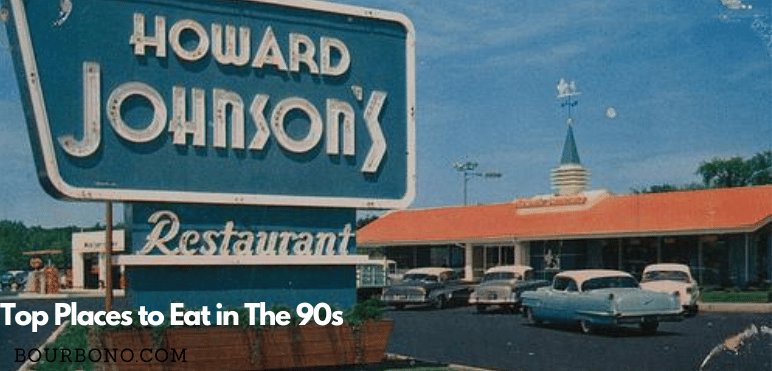 Howard Johnson's, more popularly known as Ho Jo, made a hit for many Americans in the 90s. It is a lunch counter or soda fountain restaurant that grew successful as the Americans decided to change the system of waiting for the food service at their tables. 
Large Charcoal Broiled Steak
Ho Jo's biggest food hit was their large charcoal broiled steak. The 2.45-dollar serving comes with the steak, fries, lettuce, and some slices of tomato. 
READ MORE: Everything to Know On How to Use Smoker Box 
Sambo's
There have been a lot of stories behind the restaurant's name. Sambo's is a restaurant owned by Sam Battistone and Newell F. Bohnet and was named from the combination of the two. However, the restaurant name was mistakenly used by some as a derogatory term against African-Americans, which spread controversies around the place. 
Still, Sambo's managed to reach a great extent of success. However, the controversy remains to be a problem, so the name of the restaurant was changed to "Season's Friendly Eating". Later, though, it was sold to Denny's. 
The one remaining Sambo's today is located in Santa Barbara, Calif.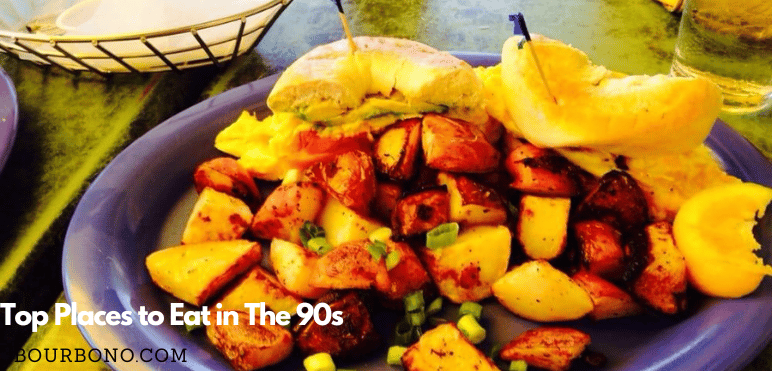 The customers' favorite food from Sambo's menu is their egg bagel with ham and fried country potatoes sprinkled with green onion leaves. Many customers find it perfect for lunch.
Kenny Rogers Roasters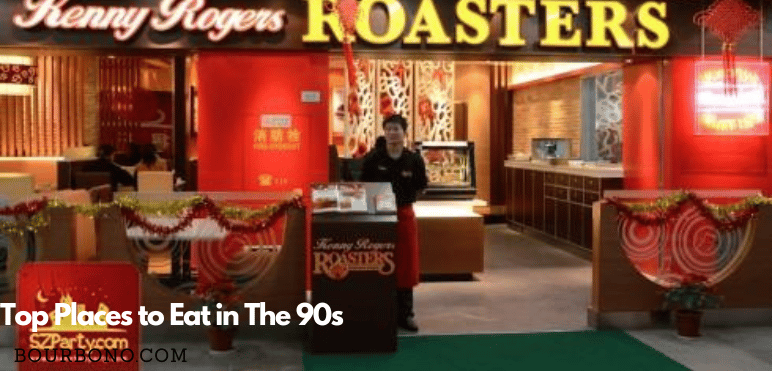 In 1991, KFC founder John Y. Brown and country singer Kenny Rogers launched Kenny Rogers Roasters. Many people loved the food in this restaurant, but it still didn't last long. There is only one Kenny Rogers Roasters left in Ontario, California but it's now owned by a Malaysian company.
Kenny's Classic Roast Chicken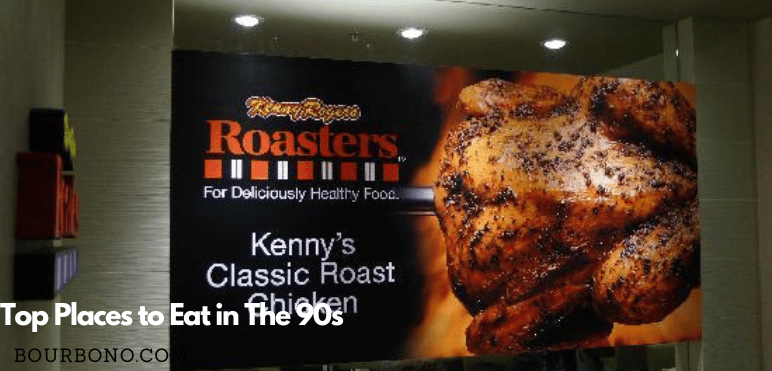 Kenny Rogers Roasters' signature dish is, of course, the classic roast chicken with pepper, garlic, mustard, and other special seasonings. It's definitely a delicious and healthy serving that will surely quench your hunger with indulgence. 
Free Recipes: Perkins Potato Pancakes: Perfect Copycat Recipe
Minnie Pearl's
Minnie Pearl's was one of the most popular fried chicken restaurants out there. There have been more than 500 branches, and it even seemed that there would be Minnie Pearl's ready to launch everywhere. However, like most of the places on this list, Minnie Pearl's didn't make it through.
Minnie Pearl's Chicken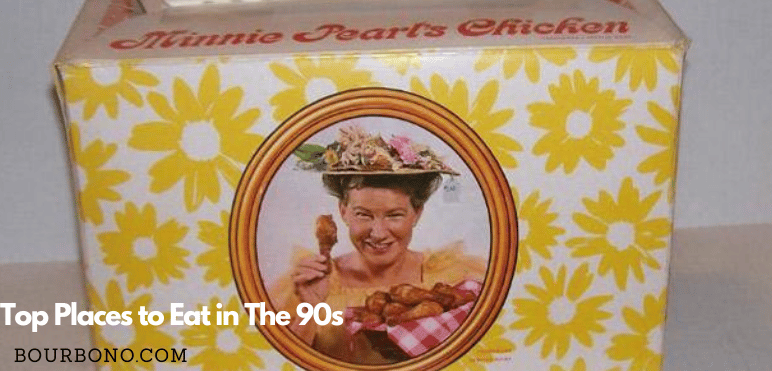 Minnie Pearl's best-selling food on their menu is no other than Minnie Pearl's chicken! It's fried chicken with its secret recipe nobody knows, but everybody loves it. It's sad to realize no one will ever taste their chicken ever again.
The All-American Burger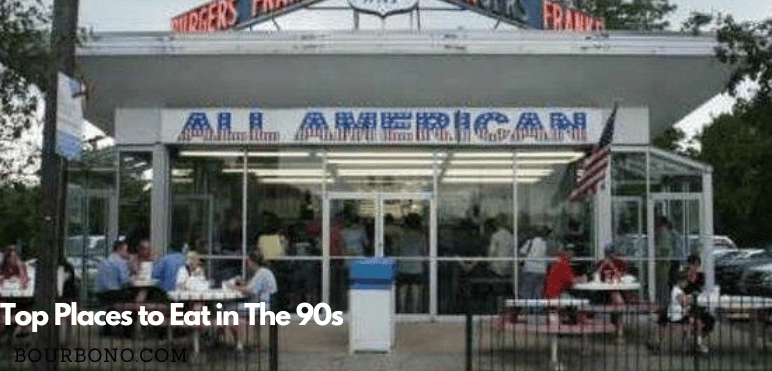 All-American Burger was only a regional chain back in the 90s, but it became popular all over America and probably even outside the country. It was founded in Los Angeles in the year 1968, and it had a lot of customers, but it became extra famous when it was featured in the American comedy movie "Fast Times at Ridgemont High". 
It was totally a hit since then, but it eventually went down. The last All-American Burger franchise was replaced by a chipotle in 2010. 
The All-American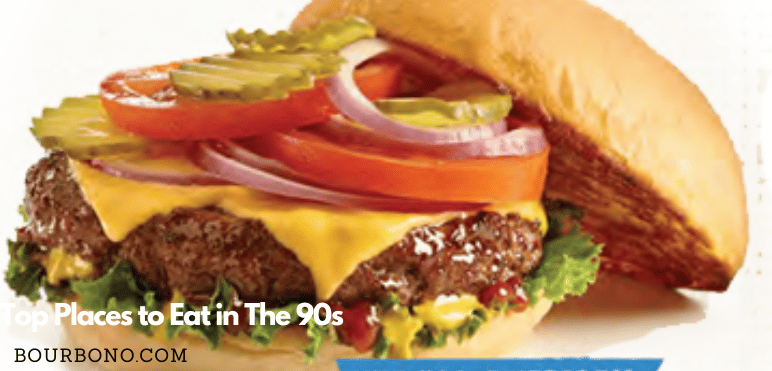 The All-American was insanely delicious; everybody loved it. It just isn't like any other ordinary burgers sold in fast food chains these days. It was a total hit. Unlike most of today's burgers in fast food chains flashed in TV commercials, The All-American was honest when it comes to food presentation. 
See the picture above? That's exactly, as in literally, what The All-American burger looked like. You know, with the thick patty, rich melted cheese, and with all the healthy veggies stuffed between the fried, sliced bun. This burger was truly a masterpiece.