Puff pastry sheets, also known as Pâte Feuilletée, are light, crisp sheets made from laminated dough, often layered. Just like Shawarma bread or the thin pastry sheets used for samosa, puff pastry sheets are used as bread for various fillings.
You can make them at home or buy readymade sheets at a store.
These rectangular or square rolls are more versatile than most pastry sheets. We will share 10 unique recipes using puff pastry sheets.
BBC Food and Delish suggested these recipes using puff pastry sheets, which each turned out absolutely delicious.
Recipes Using Puff Pastry Sheets – 10 Unique Ideas to Try
Most of these picnic-worthy recipes turn out to be sumptuous snacks that are great for breakfast and mini-events.
1. Puff Pastry Cinnamon Rolls Recipe
Course: Breakfast, Dessert
Cuisine: European
Difficulty: Medium
Here's our top Puff Pastry Cinnamon Rolls Recipe. We hope you enjoy it.
Ingredients
1½ tbsp of ground cinnamon

3 tbsp of sugar

320g of puff pastry

Plain flour

1 beaten egg

50g of icing sugar
Directions
Step 1: Heat the oven to 200oC while you lay your baking tray with parchment paper.
Step 2: Add cinnamon and sugar to a bowl and stir.
Step 3: Sprinkle flour on a work surface and unfold your puff pastry sheet.
Step 4: Sprinkle the cinnamon and sugar mixture on the pastry sheet. You can use the back of a spoon to spread them out evenly, leaving a one-centimeter border free of the mixture on one of the short sides of the sheet.
Step 5: Brush the 1cm border with the beaten egg, then roll up the pastry from the short side of the sheet without a border until it gets to the egg-brushed end, and press slightly to seal.
Step 6: Slice the roll into 10 to 12 equal rounds and arrange them on the parchment paper in the baking tray such that they are not touching each other. Brush each of them with the remaining beaten egg and bake for 15 to 18 minutes till golden brown.
Step 7: Take them out and leave them to cool for at least 10 minutes. While that is happening, put your icing sugar in a small bowl, add a little water, and mix until you have a thick consistency that runs off the spoon.
Step 8: Drizzle it over the rolls and serve.
Recipe Video
2. Apple and Blueberry Danishes Recipe using puff pastry sheets
Total time: 45 minutes
Ingredients
4 tbsp of sugar (preferably those with larger grains like demerara sugar)
3 tbsp of butter
75g of blueberry
2 small apples
500g of puff pastry
A pinch each of cinnamon and all ground spice
A little plain flour
1 beaten egg
Preparation
Step 1: Peel the apples, take out their seed and dice them into small crescent-like bits.
Step 2: Melt the butter and sugar in a saucepan. Add the spices and stir, allowing it to cook for about 1 minute, then add the apple slices and cook until the fruit is slightly softened. This should take 5 mins or less.
Step 3: Take the pan off the heat and stir in your blueberries.
Step 4: Sprinkle flour on a smooth work surface and roll your pastry sheet over it. Cut it into 8 by 11cm squares and prick each with a fork.
Step 5: Spoon the filling in the saucepan into the center of each square, dividing it equally. Fold the four corners into the center of each square, pinching two edges together after brushing them with a little egg, so they stick.
Step 6: Brush each danish with the rest of the beaten egg and cover, then chill as your oven heats to about 2000C. Dust the remaining sugar over them and bake for 20 minutes or until golden brown.
They might pop open while baking, but that is nothing to worry about.
3. Cheese & Bacon Turnovers Recipe using puff pastry sheets
Total time: 30 minutes
Ingredients
1 puff pastry sheet
3 tbsp of soft cheese
6 thinly sliced smoked bacon
100g of Swiss cheese or mature cheddar
1 beaten egg
Preparation
Step 1: Roll out the pastry sheet on parchment paper placed in a baking tray, cut the puff pastry into six squares, and spread soft cheese over each square diagonally. The other diagonal half should be free of the spread.
Step 2: Lay one smoked bacon each over the side with the spread cheese, then top with the mature cheddar or Swiss cheese.
Step 3: Brush the exposed diagonal half with the beaten egg and fold it over the other side with filling, like it's hugging it.
Step 4: Brush the remaining beaten egg over each pie and bake for 15 to 20 minutes. The cheese should have melted and the pie golden brown.
Since it is best served warm, allow cooling for 5 to 10 minutes after taking it out of the oven.
4. Bagel Hot dog Recipe
Total time: 25 minutes
Ingredients
2 tbsp of dry minced onions
2 tbsp of sesame seeds
2 tbsp of poppy seeds
2 tsp of garlic powder
1 tsp of coarse salt
 1 sheet of thawed puff pastry
1 pack of hot dogs
1 pack of softened cream cheese
1 ½ cups of water
2 tbsp of baking soda
Preparation
Step 1: Preheat oven to 4000C while you make your bagel seasoning by mixing the poppy seeds, sesame seeds, minced onions, garlic powder, and coarse salt into a small bowl. Stir them together until they are well blended.
Step 2: Slice puff pastry into 1-inch-wide strips as you cut along the shorter end.
Step 3: Spread cream cheese over one side of each strip and roll it over one hot dog each, trying to cover the hot dog from one end to the other. Do this for all strips.
Step 4: Microwave water for one minute and dissolve baking soda in it. Then dip each hot dog into the mix and place it on the baking sheet lined with parchment paper.
Step 5: Sprinkle each hot dog with your bagel seasoning mixture and bake until the pastry rises and is golden brown. This should take about 10 to 12 minutes.
Read also: How Long Do You Cook Bagel Bites in Air Fryer, Oven, & Microwave?
5. Roast Sweet Potato and Onion Tart with Goat Cheese Recipe
Ingredients
2 320g ready-to-use puff pastry sheet
6 medium-sized onions
100g of cranberry sauce
1kg of sweet potatoes (peeled and cut into small chunks)
300g of soft goat cheese with rind (cut into large chunks)
3 tbsp of olive oil
5 tbsp of red wine vinegar
1 tsp of chili flakes
½ tsp of salt
½ tsp of ground pepper
1 egg (beaten)
Preparation
Step 1: Preheat oven to 2000C while you heat 2 tbsp of the olive oil in a non-stick frypan and fry onions over low heat for 5 to 10 minutes. It should be soft and lightly brown.
Step 2: Add cranberry sauce and vinegar into it and allow it to simmer for 5 to 10 more minutes. The liquid should have disappeared at this point. Then leave to cool.
Step 3: Put your sweet potatoes in a bowl, and add in the remaining oil, salt, pepper, and chili flakes—place on a baking tray and roast for about 20 minutes, turning it halfway through. Cook till soft, then allow to cool.
Step 4: Line two baking trays with parchment paper and unroll one pastry sheet each onto both. Spread the onion mixture over it, leaving a 2cm gap around the edge. Top with sweet potatoes and goat cheese.
Step 5: Brush the beaten egg over the exposed border of the pastry and bake in the oven (reduced to 1800C) for 35 to 40 minutes.
You can cut them into small quarters for serving after they are cooled. We advise that you serve it with a leafy salad.
Read also: Alexia Sweet Potato Fries In Air Fryer Recipe
6. Salmon and Spinach Tart Recipe
Total time: 35 minutes
Ingredients
320g ready-rolled puff pastry sheet
2 skinless salmon fillets
3 tbsp of crème Fraiche or any other heavy whipping cream
1 egg
1 tbsp of whole-grain mustard
Sliced spinach
Mixed leaves
Preparation
Step 1: Heat oven to 2000 C and line baking sheet with parchment paper. Unroll the pastry sheet on the parchment and prick the pastry with a fork except for the border, which you will glaze with egg yolk, then bake the pastry for 15 minutes.
Step 2: While baking the pastry, put the salmon fillets in a dish and cook on high in the microwave for 2 minutes. Take out to cool for a minute or two, then flake fish into chunky bits.
Step 3: Mix crème Fraiche and mustard in another small bowl.
Step 4: When the pastry is ready, take it out, flatten the middle area with the back of a spoon, spread the crème Fraiche mixture over it, and scatter the salmon flakes and spinach.
Step 4: Bake in the oven for another 5 minutes until the pastry is golden, then dress with mixed leaves.
Read also: Can You Eat Salmon Rare and Medium-Rare?
7. Chocolate Puff Pastry Recipe
Total time: 25 minutes
Ingredients
Frozen puff pastry
A bar of chocolate (chopped into small chunks)
1 egg (beaten)
Preparation
Step 1: Preheat your oven to 2000 C, then line a baking sheet with parchment paper.
Step 2: Thaw your frozen puff pastry according to the manufacturer's instructions, lay it on the parchment paper, and cut it into six rectangular squares, about 8 by 12cm each.
Step 3: Scatter the chocolate chips evenly on each square and roll up the pastry over the chips, capturing them inside each roll. Make sure to roll them from the short side in and brush with egg to seal.
Step 4: Arrange them, so they do not touch each other and bake until golden brown. Allow to cool completely, then dust with powdered sugar.
8. Apple Tart Recipe using puff pastry sheets
Total time: 50 minutes
Ingredients
1 sheet of puff pastry
4 sweet apples (peeled, cored, and sliced thinly)
4 tbsp of butter (cut into small cubes)
3 tbsp of apricot preserves
100g of granulated sugar
1 egg
A pinch of nutmeg
Juice from half a lemon
Preparation
Step 1: Line a baking sheet with parchment paper, then preheat the oven to 4000 C.
Step 2: Put the thinly sliced apples in a bowl, add the sugar, lemon juice, and a pinch of nutmeg, then mix.
Step 3: Place the puff pastry on the baking sheet and prick it with a fork. There should be a ½ inch border around the edges, then bake for 15 minutes.
Step 4: Take out the partially baked pastry and arrange the apple slices to overlap slightly while avoiding the border.
Step 5: Cut butter into small cubes and scatter over the top of the apples. Brush the exposed edges with the beaten egg.
Step 6: Place back in the oven and bake for 20 to 25 minutes until the edges are golden, then take it out.
Step 7: Microwave apricot preserves in a bowl until melted and loose, then brush it all over the warm apples.
9. Giant Fruit Danish Recipe using puff pastry sheets
Ingredients
1 sheet of puff pastry (to be thawed if frozen)
170g of softened cream cheese
3 tbsp of powdered sugar
2 tsp of granulated sugar
½ tsp of lemon zest
¼ tsp of kosher salt
¼ raspberry jam (or any other jam of your preference)
Vegetable oil, little for greasing
1 egg
Preparation
Step 1: Preheat oven to 4000 C and place baking sheet in it, then beat cream cheese in a big bowl for about 2 minutes until it is smooth before adding the powdered sugar, lemon zest, salt, and egg yolk. Beat until they fully combine.
Step 2: Coat a large piece of foil paper with oil, place it on a cutting board and unfold the puff pastry on the foil. Fold in each end, about two inches in, to form an octagon.
Step 3: Pour the cream cheese mixture into the center of the pastry and spread evenly all over it, leaving 1 inch of the pastry uncovered around the edges.
Step 4: Spoon the jam onto the center of the cream cheese mixture spreading over it until only 1 inch of the cream cheese spread is visible around the edges.
Step 5: Beat the egg, brush it over the exposed pastry dough, and sprinkle granulated sugar. Place the whole pie in the freezer for 10 minutes.
Step 6: Take the hot baking sheet from the preheated oven and place it on a flat, heat-proof surface. Slide the foil and Danish off the cutting board onto the baking sheet. Place in oven and allow to bake for 20 to 25 minutes.
Step 7: When baked halfway through, turn it over. After taking it out, please leave it to cool for about 45 minutes before serving it.
10. Baked Brie in Puff Pastry Recipe using puff pastry sheets
Total time: 50 minutes
Ingredients
1 sheet of puff pastry (weighing about 230g)
1 wheel brie (French Cheese in the form of a wheel weighing about 200g)
3 tbsp. of cherry, blueberry, or raspberry preserves
1 slightly beaten egg
2 tbsp. of sliced almonds
1 tbsp. honey
Preparation
Step 1: Preheat your oven to 425oC, and line a baking sheet with parchment paper.
Step 2: Spread a little flour on the parchment paper and roll out your store-bought puff pastry to an 11-inch square.
Step 3: Place the wheel of brie at the center of the sheet and top it with your preserves.
Step 4: Brush the remaining exposed surface with your slightly beaten egg.
Step 5: Start folding the puff pastry over the brie, creating pleats.
Step 6: Then, brush the top with egg and place in the oven to bake for 25 minutes until golden brown.
Step 7: Take it out briefly to top with almonds, then bake again for 5 to 8 minutes until almonds are golden brown.
Step 8: Take it out of the oven and allow it to cool for 10 minutes, then drizzle honey over it and serve.
Read also: Is Muffin a Pastry?
Wrap Up
Each of these 10 recipes using puff pastry sheets is easy to make and will not take up to 1 hour. We hope you have as much fun as we did while trying the different recipes.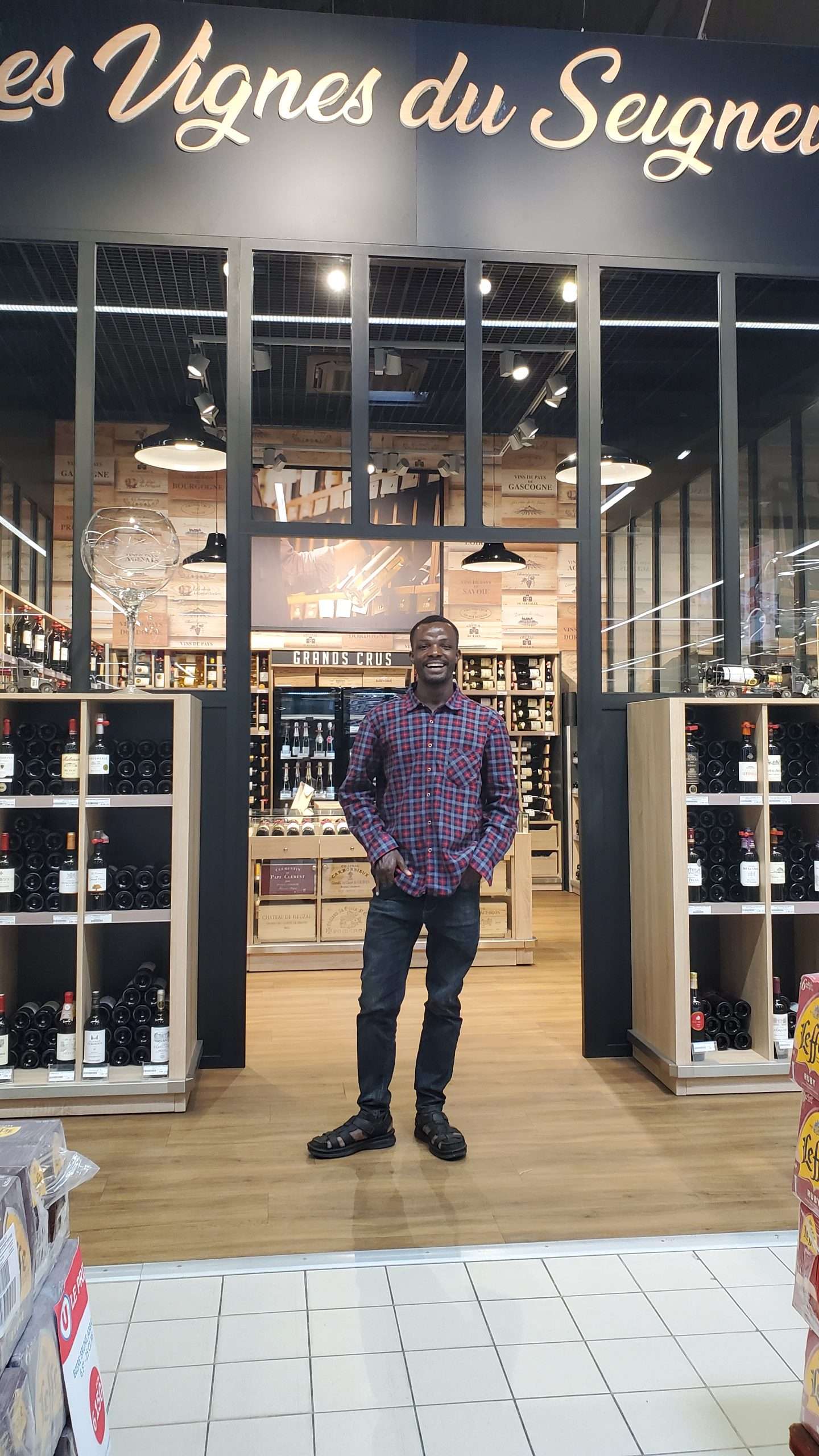 Here you will find recipes for dishes that are both familiar and exotic, all designed to tantalize your taste buds and inspire your inner chef. So whether you're an experienced cook or just starting out, we hope you will find something to excite your palate.