For the Urhobos, Banga soup and starch is a delicious and filling staple dish, but for the immigrants, tourists, and non-Urhobos, Banga soup, and starch is a Nigerian treasure to be explored. 
There's a growing popularity of Banga and starch, and more people are looking to buy or cook this Southern Nigerian delicacy. We have something for you, whether you belong to the latter or the former.
This article will review the best places to get the freshest Banga soup spices and the best ways to prepare Banga soup. Stick around. 
How to Prepare Banga Soup and Starch – A Step-by-step Process
Banga and starch is the perfectly paired dish for the average Niger-Deltan. 
Banga gets its robust flavors from the palm nut, herbs, and spices used to prepare it. 
You can prepare Banga and starch in less than one hour if you put your mind to it. Don't worry. We're going to help you. 
Here's a simple step-by-step recipe to help you prepare Banga and starch.
How to Prepare Banga Soup and Starch — A Recipe You'll Love
Course: Main
Cuisine: African
Difficulty: Medium
Banga and starch is the perfectly paired dish for the average Niger-Deltan. 
Ingredients for Banga soup
1.5 lb. of any meat of choice

2 teaspoons of seasoning powder

1 can of palm-nut extract

2 scotch bonnet peppers

1 tablespoon of Banga Spice

1-2 tablespoons of crushed obeletientien leaves or dried bitter leaves

1 oburunbebe stick

2 medium-sized dried fish (deboned and soaked in hot/warm water)

5 cups of water or stock

1 large onion divided into 2 halves, one half chopped and the other half blended with the scotch bonnet peppers

1 tbsp ground crayfish

1 teaspoon of Cameroon or cayenne pepper

Salt

3 medium stockfish (soaked in hot water)

Ingredients for Starch

2 tablespoons of water

1 cup of water

250g of medium starch
Directions for banga soup
Give the pieces of meat a thorough rinse and place them in a well-fitted pot. Follow with the diced onions, Cameroon pepper, seasoning powder, and salt. Stir and cook till the meat pieces become soft. Afterward, add the stockfish and let them cook for an extra 10 minutes.
Take the meat, stockfish, and stock from the pot and place them in a separate bowl.
Add the palm nut concentrate to the pot. Add some water and the leftover meat stock. Cook until the oil floats on top of the soup.
Add the scotch bonnets and onion blend. Then, add the Banga spice, smoked fish, meat, seasoning powder, salt, crayfish, and Banga stick and cook for 10 minutes.
Stir in the bitter leaves. Let it simmer until it thickens.
Preparation of Starch
Break the starch into pieces in a wide pan or pot, add the water, and make it paste or slurry.
Add the starch slurry into a non-stick pan, follow with palm oil, then stir the mixture over medium heat till it thickens and hardens. The starch should not stick to the pan at the end of this process.
Scoop the starch from the pan and serve with your Banga.
Recipe Video
Notes
Always cook the Banga soup before making the starch, so the starch is fresh and hot for when you are ready to serve both together. 
Although Banga soup is native to Niger-Deltans in Nigeria, specifically the Urhobo people, it can also be prepared using the method of the Igbos. Allow us to show you how.
How to Prepare Banga Soup the Igbo Way (Ofe Akwu)
The Igbo-style Banga soup, Ofe Akwu, is a delicacy that mostly incorporates Ugwu (pumpkin leaves) and scent leaves rather than the bitter leaves used in the previous recipe. 
Here's an easy way to prepare ofe akwu:
Prep time: 1 hour
Cooking time: 1 hour
Total time: 2 hours
Servings: 7 
Ingredients 
1 mudu of palm fruit (Banga)
1 handful of sliced scent leaves 
Salt 
1kg of shaki, roundabout, and beef
fresh scotch bonnet pepper (roughly ground) 
3 handfuls of sliced Ugwu leaves 
Seasoning
1 thinly diced small onion
Preparation
Boil, pound, and sieve out the palm fruit pulp/juice. Add the juice to a well-fitted pot. Follow with the ground pepper and the sliced onions.
Boil the mix with the pot lid open until the juice thickens and the oil from the juice starts floating on top (very important step).
Parboil the meat with onions, seasoning, and salt. Add the stock fish when the meat is half done. Keep boiling until the meat is soft. Add the meat and stock into the boiled palm fruit juice and cook.
Stir the mix and taste it. The seasoning from the meat stock should be enough for the soup to taste, but if not, add a little seasoning and boil for 3 minutes.
Pour in the sliced vegetables (Ugwu and scent leaf). Cover and allow the soup to simmer for 3 minutes. 
Read also: Banga Stew Recipes (Ofe Akwu)- Tips and Ingredients You'll Love
Best Places to Get Quality Banga Soup Spices
As delicious as this dish is, it can sometimes be hard to find the spices as they may not be easily accessible. So, if that is your case, don't stress; we've got you. 
Here are our top places to shop for quality Banga soup spices:
Nigerian physical food markets (within Nigeria)
Online stores like GoMarket, EllaFoods, and FecoFoods (for people living within Nigeria)
Online stores like Amazon, Safarik, and AfricanFoods (Uk) for people living abroad
Nigerian or African food stores (outside Nigeria)
10 Great Foods to Eat with Banga If You Don't Want Starch
If you have a delicious bowl of Banga and you want to explore other options aside from starch, here are 10 great options you can try:
Pounded yam
Eba 
Fufu
Semolina flour
Akpu (cassava flour)
Pasta
Yam or potatoes (boiled, fried, or roasted)
Grain flours made into swallows; Corn flour, mixed grain flour, wheat flour, and oatmeal flour
Amala (yam flour) or plantain flour
Read also: Best Banga Soup Recipes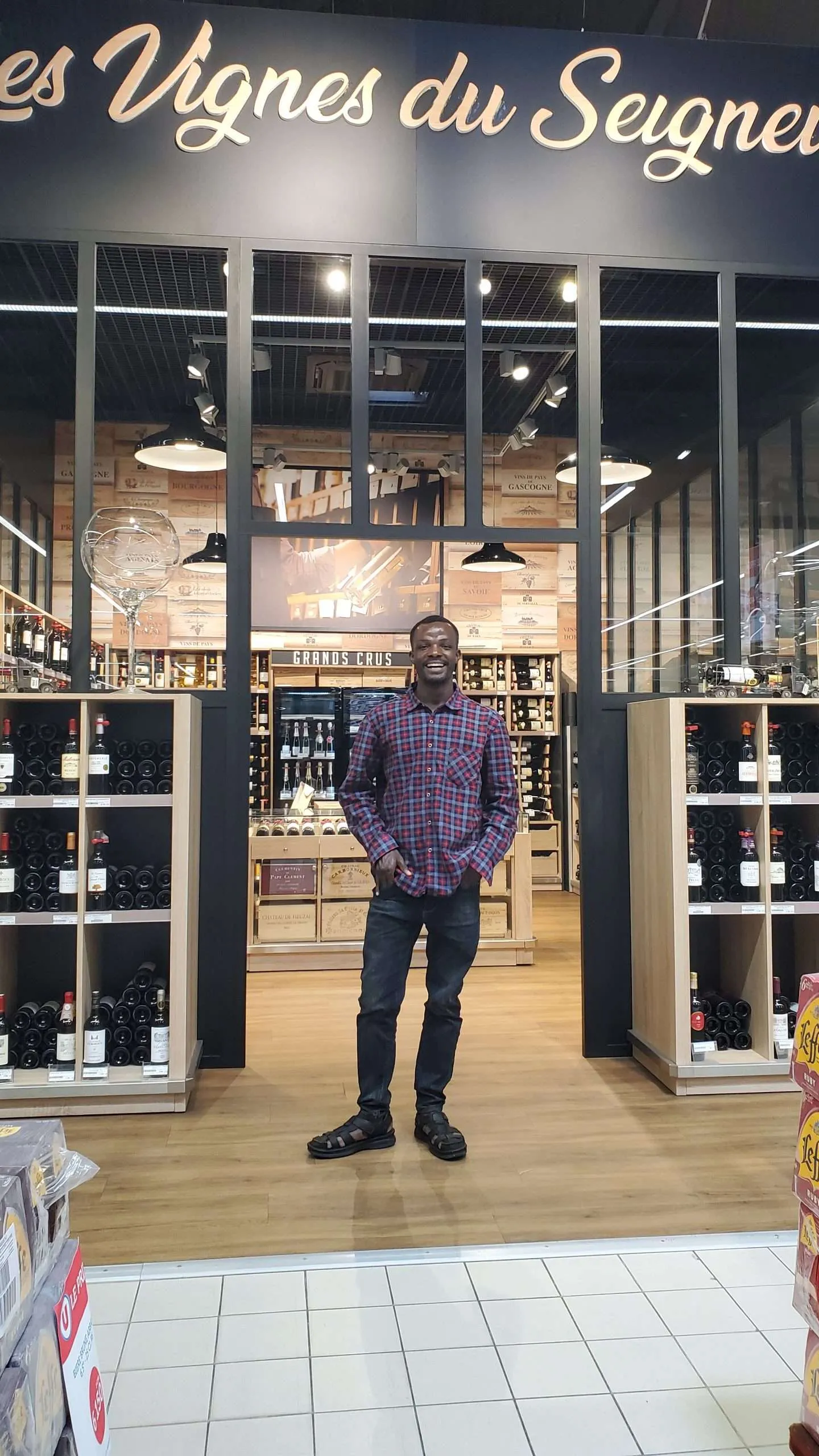 Here you will find recipes for dishes that are both familiar and exotic, all designed to tantalize your taste buds and inspire your inner chef. So whether you're an experienced cook or just starting out, we hope you will find something to excite your palate.