How to cook frozen Lumpia is a question that we will be finding answers to in this post. Many countries have their own version of spring rolls, and the Philippines is one of them. Lumpia is the Filipino variant of this globally popular food. There are 3 ways which allow you to cook tasty and crispy Lumpia after it is taken out from the freezer. Let's find out all three of them in the article below!
How to cook frozen Lumpia in oil
Pros
Frying or cooking frozen Lumpia in oil is unarguably the best way to cook this dish. This cooking method will help you obtain the nearest results to fresh made lumpia. It'll give the lumpia crispy exterior while keeping the filling juicy, warm and moist. Moreover, another benefit of cooking in oil is that you're allowed to fry the lumpia without waiting for them to thaw. In fact, it's recommended to do so, because this way the lumpia will remain crispy.
Cons
However, frying lumpia requires cooking them in oil, which is quite unhealthy. If you're afraid of gaining weight, then this way of cooking is not something you should consider.  
Instructions
Here is the step by step guide to fry lumpia:
Step 1: In a large pan, submerge the lumpia in oil (deep enough for even cooking).
Step 2: Heat up the oil until the thermometer reaches 375-degrees F.
Step 3: Use tongs to carefully place one lumpia at a time into the oil. Avoid overcrowding the pan by frying about three lumpia at one time.
Step 4: Fry the lumpia until the exterior changes to golden brown (for about 3 minutes).
Step 5: Remove the lumpia from the pan using tongs. Place the fried lumpia on a plate lined with paper towels to drain the extra oil.
Step 6: Repeat the same process until all the lumpia are crispy and fully cooked.
More recipe: Filipino dried fish – An authentic Filipino recipe
How to cook frozen Lumpia in the oven
Pros
If you don't want to cook just a few lumpia at a time or fry them in oil, then baking frozen lumpia might be a more suitable option for you. This way, the exterior of the lumpia will still be crispy, while the filling remains moist. Similarly to frying lumpia, don't let them thaw before baking, as they'd be chewy and soggy.
Cons
Baking frozen lumpia also has a downside, which is the waiting time for the oven to heat up. This may not appear as a problem in the long run. Nevertheless, when you're craving some lumpia, you might not have the patience needed to wait that long.
Instructions
Step 1: Preheat the oven to 425-degrees F.
Step 2: Line a baking tray with aluminum foil or some baking paper to simplify the clean-up.
Step 3: Arrange the frozen lumpia on the tray in a single row. Try not to make them touch each other if possible. Avoid overcrowding the baking sheet or else the lumpia won't crisp up.
Step 4: Bake the lumpia for about 15 minutes.
Step 5: Remove the lumpia from the oven after 15 minutes of baking. Check if they're crispy on the outside. Place the lumpia back in the oven and bake for 5 more minutes in case they're not heated through.
Related article: How to make Arroz Valenciana recipe Panlasang Pinoy?
How to cook frozen Lumpia in air fryer
Pros
If you have an air fryer available at home, then you can healthily and easily cook your lumpia. When cooking the lumpia with an air fryer, you don't need to add any oil. Without oil, the lumpia will still be juicy and crispy as you want them to be.
Cons
The key for perfectly cooked lumpia using an air fryer is that you don't pack the air fryer basket with too many lumpia. The operating principle of the air fryers is based on air circulating. This means if you overcrowd the air fryer basket, the air can't circulate in a proper way. As a result, the lumpia won't cook and crisp up. Therefore, cooking in an air fryer might not be the option you're searching for if you want to cook lots of lumpia at one time.
Instructions
Step 1: Preheat the air fryer to 375-degrees F
Step 2: Arrange the frozen lumpia in the preheated air fryer basket. Make sure to spare some space around each lumpia.
Step 3: Place the basket back into the air fryer and cook the lumpia for about 9 minutes.
Step 4: Once 9 minutes are over, remove the basket from the air fryer. Then flip all the lumpia to the other side and return the basket back in the air fryer. Cook for 9 more minutes.
Step 5: After 9 minutes, check if the lumpia have been cooked through. The wrapper also needs to be crispy. Add 3 minutes to the cooking time if necessary.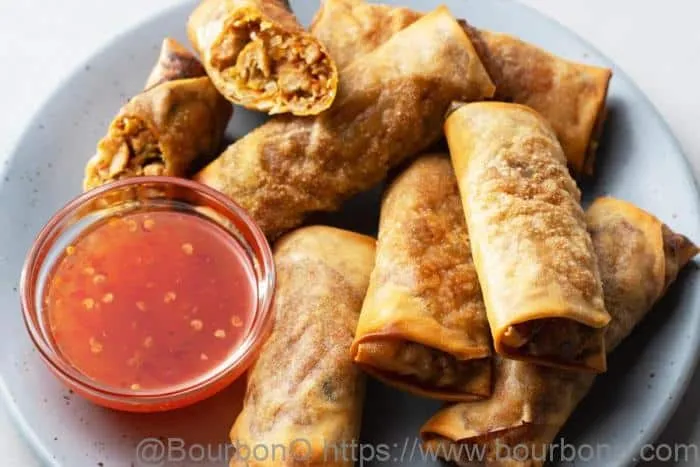 Notes:
Refreezing lumpia will lower its quality and increase the risk of bacteria growth

Whether you cook frozen lumpia by baking, frying or in the air fryer, there's no need to wait for them to thaw. In fact, thawing can result in chewy and soggy lumpia

.

The lumpia is fully cooked when the wrapper changes to a golden brown color. You can also break a lumpia open to see if the filling is piping hot and cooked through or not.
There you have the answer to your question: "How to cook frozen Lumpia". Buying frozen lumpia in the grocery store will save you a lot of time preparing and cooking this dish
. If done right, all of the cooking methods above will result in delicious lumpia. However, the best results are obtained if you choose deep-frying frozen lumpia. What cooking method do you like? Let
Bourbon O
know your thoughts below!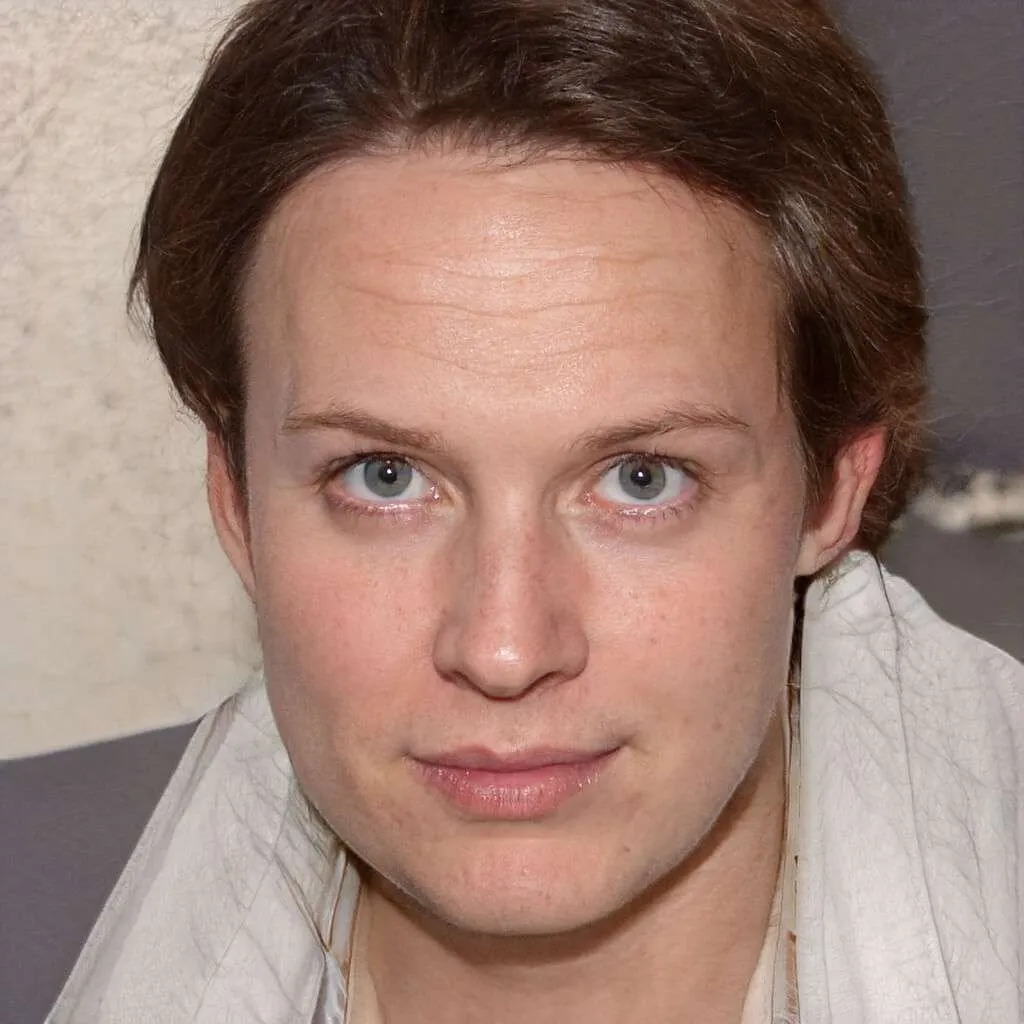 Hi, We are Bourbon O, a food blogger, cookbook author. I love eating lots of delicious food and figuring out how to make them.I have been an artist and journalist for many years. I am a food blogger who is crazy about food, drink and specially kitchen gadgets.