I guess that all of you coming into this post have already heard of Red Devil drink and want to find out how to make it yourself at home. Well, you're in the right place. However, I want to take a few words to talk about this drink for those who have only heard of it right before clicking into my blog. Red Devil drink is often known as a popular vodka cocktail. Considering the proportion of alcohol (which we will talk about it later in this post), it's kind of on the level of insanity. Despite the huge amount of alcohol, it offers a great flavor of cherry due to the combination of other ingredients. This Red Devil drink is definitely a suitable drink for a Halloween party because of its name. This post will focus on the Red Devil cocktail, as well as introduce some other alternatives.
1. Red Devil Cocktail
1.1. How to make it
The process of making this cocktail is quite straightforward. However, the preparation steps are quite difficult because this drink requires 7 different kinds of ingredients.
Ingredients
As I mentioned above, this is a popular vodka cocktail, so vodka is the indispensable ingredient in the list. Vodka has a reputation for being excellent for the heart, and when drank in moderation, it can be beneficial to cardiovascular health.
This is a peach-flavored Schnapps produced by infusing flavor into clear grain alcohol. It has a strong flavor, which makes it a popular mixer in cocktails.
1,5 oz of Southern Comfort 100
This gives an extra kick and whiskey swagger to the cocktail.
This is the red part of the Red Devil cocktail. In fact, this is the only non-Gin product that is still legally allowed to be referred to as a Gin. It's a British liqueur created from gin and sloes (Plum).
Triple-Sec is a French liqueur with an orange taste.
Because orange juice is citrus and inherently sweet and sour, it works with virtually any liquor. Vodka is also neutral, it is the most well-known match.
1 Splash (0,5 oz) of Grenadine
Grenadine is a non-alcoholic pomegranate syrup that has a distinctive deep red color.
Instruction
Once you gather all of the ingredients, the following steps are really easy. All you have to do is measure and pour vodka, southern comfort, peach schnapps, sloe gin, orange juice, triple sec, and grenadine syrup according to the ratio provided above into an ice-filled shaker. Then, you start shaking it until the mixture is cold and well mixed. After that, strain the mixture into a 12 oz highball glass and it's ready to enjoy. Although I don't mention any kind of garnish here, you can put any kind of garnish in your cocktail such as a couple of cherries, but you shouldn't go with lemon or orange because nothing is sour in there.
1.2. Review
This Red Devil Drink is probably more of a berry flavor as you can see most of the ingredients offer that taste.
At first, you can feel its sweetness and you don't think you're having any alcohol. Then, all of a sudden, it's transitioning toward the back of your tongue, that's when the alcohol kind of rolls forward. And you'll go like, this is for serious drinkers. It actually kind of dissipate quickly. You get all the alcohol, the kick probably comes from the quality ingredients we put in such as 100 proof Southern Comfort and the Vodka. Then it's some kind of subsides and all you're really getting after that is orange juice meets berries and it tastes good. Sweet attack, crazy scepter, mid-palate, and then it'll all cool down. So, that taste will stimulate you to get another sip, now your tongue starts getting used to the alcohol.
In comparison, we have 8 oz of alcohol verse only 2 oz of OJ and that's a lot of alcohol in one drink. But you don't taste much of the alcohol. That's the one thing about this why it's is really dangerous. So, be careful, the first drink is fine, if you have two or three of these in a row, I think somebody will need a driver.
2. Other variations
In addition to the recipe above, there are many variations of the Red Devil drink that are creatively conceived to match different people's tastes. In this post, I will only list the three most popular alternatives and all three of them are milder than the one we mentioned above.
2.1. Nicky's Red Devil Cocktail
Ingredients:

1 oz of Smirnoff Cranberry Twist vodka
2 oz of Alize Red Passion liqueur
3 oz of cranberry ginger ale

Mixing process: The color of this drink is quite appealing, so I recommend you use the cocktail glass for the best presentation. The process of making this cocktail is as simple as the original one. You put an ice cube into a cocktail glass, then pour each of the ingredients. After stirring it until it's well mixed, it's ready to serve.


 
2.2. Red Devil #2 Cocktail – Red Death
Ingredients:

0,75 oz of Smirnoff Vodka
0,75 oz of  Southern Comfort
0,75 oz of Sloe Gin
0,75 oz of Amaretto
0,75 oz of Triple Sec
2 – 3 oz of lime juice

Mixing process: Pour vodka, southern comfort, sloe gin, amaretto almond liqueur, lime juice, and triple sec according to the ratio provided above into an ice-filled shaker. Then, you start shaking it until the mixture is cold and well mixed. After that, strain the mixture into a 12 oz Collins glass and it's ready to enjoy.
2.3. Red Devil Cocktail – Germany version
Ingredients:

0,5 oz of orange juice
0,5 oz of Triple Sec
0,5 oz of Campari

Mixing Process: Pour orange juice, Tripple sec, and Campari according to the ratio provided above into an ice-filled shaker. Then, you start shaking it until the mixture is cold and well mixed. After that, strain the mixture into a tumbler glass and it's ready to enjoy.
Want to make a spirit-inspired cake, find out here: Sweet and Savory: Jack Daniel's Drip Cake
These 4 kinds of Red Devil drink included in this post will fit all sorts of drinkers from strong to mild versions. Hope this article of Bourbon O provides you with useful content to make your home bar more diversified. Let us know which version do you like best.
If you're interested in drink recipes, you can read more of our articles about drink recipes at this site.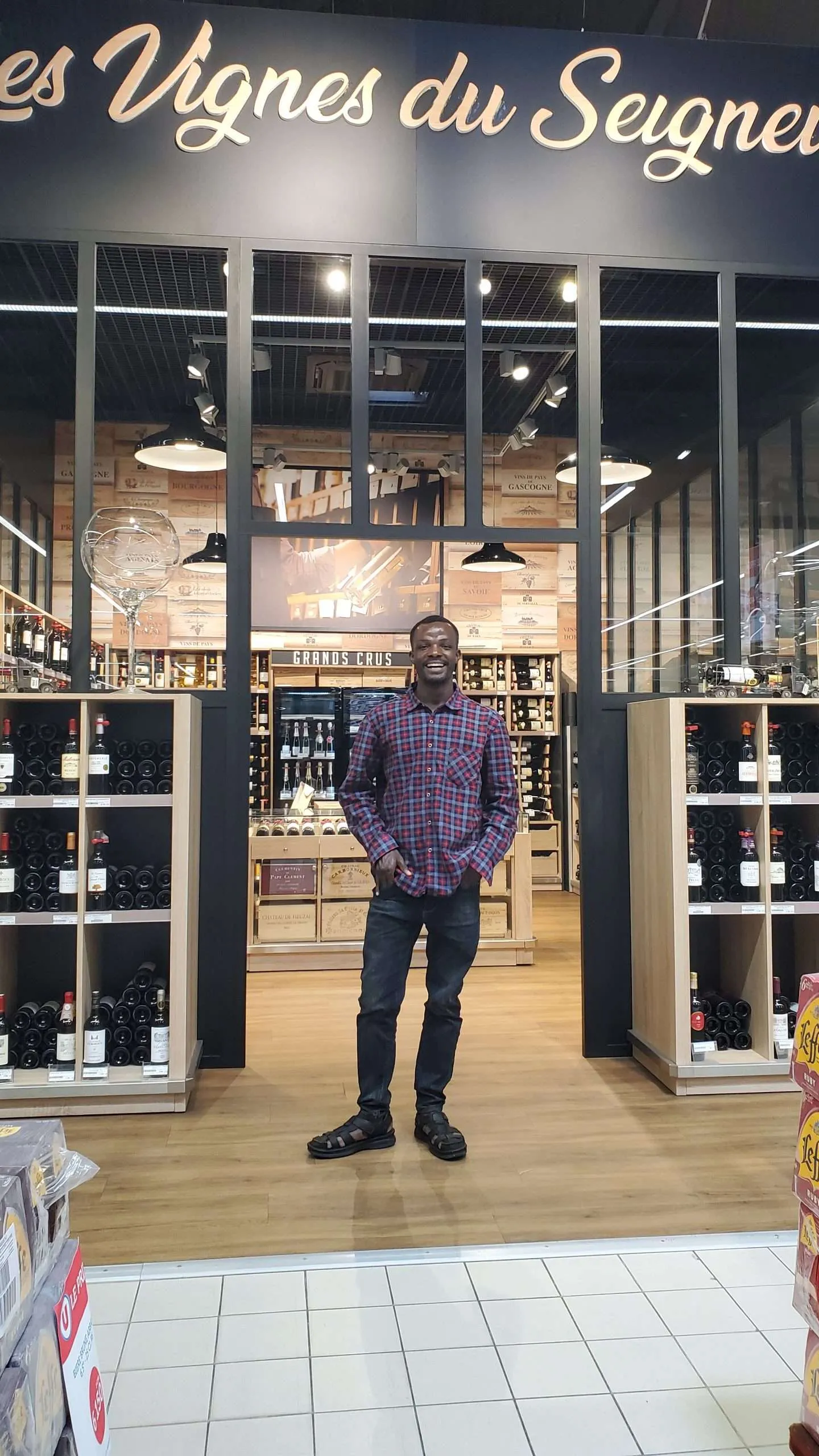 Here you will find recipes for dishes that are both familiar and exotic, all designed to tantalize your taste buds and inspire your inner chef. So whether you're an experienced cook or just starting out, we hope you will find something to excite your palate.